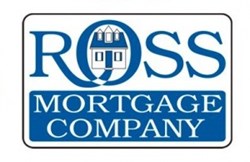 Westborough, MA (PRWEB) September 04, 2013
Bob Kalagher and Ross Mortgage are thrilled to announce their newest Senior Loan Officer, Meredith Lewis. Meredith has been a Loan Officer since 2006 and became a Top Producer at Reliant Mortgage Company in 2010 & 2011. Lewis is a member of the Greater Boston Association of REALTORS®. Being born and raised in Stamford, CT, Meredith is a New Englander at heart. Lewis moved to Worcester in 2002, where she has been married for 8 years and has 1 child. Both Ross Mortgage and Meredith are excited about the new partnership. Meredith can be contacted at 508-986-6116 or email at mlewis(at)rossmortgageco(dot)com.
While many other companies are laying off or closing completely, Ross mortgage is on a path to continue expansion. The reason is because Ross Mortgage Company is a purchase market lender and has tremendous strength and solid relationships in the REALTOR® community. Over the past few weeks, Ross Has launched "The Ross Mortgage Real Estate Hour" on local radio. Soon, Ross will even be building their own radio facility in Westborough. Ross has also expanded continuing education opportunities for REALTORS®. In addition, Ross's lead generation growth strategies are guaranteed to produce qualified leads for their LO's, like their new addition, Meredith Lewis. Ross Mortgage Company website is http://www.RossMortgageco.com.
About Ross Mortgage Company:
Ross Mortgage Company was founded by Robert J. Kalagher and his father in November of 2001. The co-founders have 30+ years' experience in the retail mortgage banking industry. The corporate headquarters is located in Westborough with additional offices throughout Massachusetts and southern New Hampshire. Ross Mortgage is licensed in Massachusetts, New Hampshire, Maine, Connecticut, and Rhode Island.
Ross Mortgage offers a variety of mortgage loan products, and the company is a Direct Endorsed lender for the Federal Housing Administration and the Veteran's Administration. As an approved lender, Ross Mortgage has the ability to originate, underwrite and close these government guaranteed mortgage loans in all the states where it holds a license.
We lend in the following states: MA, RI, ME, NH, CT. Massachusetts License MC2084, Rhode Island License Number 20051871LL, Maine License Number #SLM8280/SLB12108. Licensed by the New Hampshire Banking Department, First Mortgage Broker and Banker License No. 8882-MBB, State of Connecticut Department of Banking, First Mortgage Lender/Broker No.