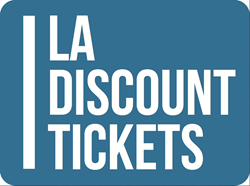 This Discount Ticket source is guaranteed to please!
Anaheim, CA (PRWEB) September 04, 2013
Tis the spooktacular season at Disney, and with the change comes new events and opportunities. Both Disneyland Park and Disney's Hollywood Studios at Walt Disney World Resort will stay open until the 13th Hour (1 a.m.) on September 13th, 2013. The celebration begins around 8 p.m. - 1 a.m. on Friday and is part of the Limited Time Magic at Disney Parks. Limited Time Magic is designed to delight and surprise guests in unexpected ways throughout 2013. Stay tuned for week to week updates on magical experiences, both big and small, that will supply extra moments of delight and surprise.
On this special evening in CA, villains like Captain Hook, Judge Frolio, Hades, and the Queen of Hearts will transform the Town Square into their evil playgrounds. The atmosphere will be defined by cobwebs, fog, witches, and eerie lighting effects. Later in the evening, creep over to New Orleans Square Train Station to join the Villains Dance Party. This monster mash will feature a lit-up dance floor amongst other spooky décor. Led by the Devilish Master DJ, different Disney villains will be announced at the 13th minute after every hour. After the introduction, Villains will be roaming around for photo opportunities and meet and greets.
Discount tickets are available for certain days from LA Discount Tickets.
LA Discount Tickets has been providing discount tickets to Southern California theme parks for over two years.
Please feel free to contact them regarding ticket information at the email listed to the side.