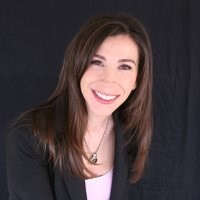 "As the primary driver of healthcare decisions within my family, empowering consumers of healthcare is a mission that I'm deeply passionate about. I feel fortunate to be part of Omedix." Shay Pausa
Scottsdale, Arizona (PRWEB) September 05, 2013
Omedix, the leading Patient Engagement Portal provider announced today the company has named Shay Pausa as the new Chief Executive Officer. With a solid customer base and expanding patient portal and consumer engagement tools, Omedix is solidly positioned to expand quickly and capture significant market share in coming years. Pausa assumed the role of CEO in early August.
"Omedix is working every day to empower patients and consumers of healthcare," Pausa said. "As the primary driver of healthcare decisions within my own family, it's a mission that I'm deeply passionate about, and I feel fortunate to be part of a company that has an opportunity to make such a profound impact. It is a special team with a solid foundation for growth. I'm honored to be a part of it."
"Bringing Omedix to the next level meant finding a solid CEO with a strong track record of leadership and understanding of the long term vision of empowering patients and consumers. Shay's vision, obvious passion and high energy are a perfect fit for our company and I'm confident she is the right person to lead the team," says Josh Padnick, Founder and Chief Innovation Officer. Josh Padnick, founded the company in 2004 and established it as a leader in digital presence and patient portals for physician offices.
Pausa will lead the company operations, drive product expansion and further develop the company's vision of improving communications between consumers and healthcare providers. Over the course of her career, Pausa has been an entrepreneur, executive leader and business advisor focusing on empowering patients and decreasing costs through healthcare technology and digital media.