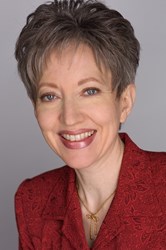 Chicago, IL (PRWEB) September 05, 2013
Care Communications, Inc. (CARE) a national health information management (HIM) consulting and outsourcing firm, today announced the promotion of Denise Moline, RHIA, to the position of Director of Research Services from Clinical Research Manager.
Moline will be responsible for continuing to build the infrastructure in the firm's Clinical Research Services business unit to help drive ongoing growth and profitability. She will also monitor clinical data integrity, perform regular quality checks, serve as a key contact for clinical researchers and provide oversight and direction to CARE's medical record abstraction consultants.
Moline joined Care Communications in 2005 as part of a team to work on the National Lung Screening Trial (NLST). She has more than 20 years of medical coding, clinical data abstraction, clinical research, training and project management experience. Prior to joining CARE, she worked for Lockheed Martin Information Technology as a Senior Medical Data Coordinator.
"Since Denise has joined us her leadership and expertise have been invaluable as we have worked together to design our research services," said Nancy Kadish, MS, RHIA, FAHIMA, Vice President and General Manager, Research Services at Care Communications. "She has helped to build and support a research team whose skills and experience are of the highest caliber, allowing us to work in concert with our clients to ensure data quality and the achievement of research goals and objectives. I look forward to her contributions as she accepts this new level of responsibility at CARE."
About Care Communications, Inc.
Care Communications is a nationally recognized leader in health information management and has served the needs of leading healthcare organizations since 1976. Care Communications offers the industry's most comprehensive suite of health information consulting and outsourcing services, including coding production, audits and education, ICD-10 transition, EHR data quality and integrity services, interim management, cancer registry, research support and leadership development. Care Communications has been a preferred health information management vendor for VHA/Novation since 2007 and has been an Elite Award winner as one of Chicago's "101 Best and Brightest Companies to Work For" since 2008.