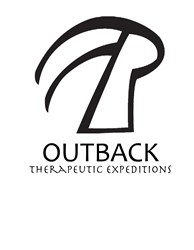 Lehi, Utah (PRWEB) September 03, 2013
Outback Therapeutic Expeditions, a strengths-based therapeutic wilderness program for teens, today announced the hiring of Outback's newest therapist, Kathleen (Kat) Robbins, LPC, NCC, CCMHC. Kathleen's first day was Monday, September 2nd.
Kathleen is an accomplished Licensed Professional Counselor with over 13 years of experience working in the mental health field. She holds a Bachelor of Arts in psychology and a Master's degree in counseling. She is a Nationally Certified Counselor (NCC), a Certified Clinical Mental Health Counselor (CCMHC), and is a member of the National Board of Certified Counselors.
Kathleen has clinical experience in a variety of settings including therapeutic boarding school, private practice, wilderness therapy, and public mental health. Her leadership experience includes working as the Clinical Director at the Oakley School, youth program coordinator for a substance use treatment center, and lead researcher for Pennsylvania State recognized research on behavior change.
Kathleen has sophistication and understanding in working with adolescents and parents on attachment, identity development, unresolved grief, family conflict, parent-adolescent relationship, self-esteem and vulnerability, and addiction, overconsumption, and dependencies.
Kathleen values working with adolescents and families who are "stuck." She offers education as part of therapy, deconstructing what is observable, what is underneath it, and what to do about it. She believes a strong relationship is the main change component in therapy.
Kathleen is trained in several modalities to help better serve her clients. She utilizes cognitive behavioral therapy, motivational interviewing, reality therapy/choice theory, and EMDR to inform her practice. She is also trained in utilization of DBT.
Based just outside of Salt Lake City, Utah, Outback Therapeutic Expeditions has created a solid reputation for its strengths-based approach to helping teens, and blends the best of ancient cultural systems with the most effective and proven therapeutic processes. Built on a foundation of family systems work, Outback continues to set the industry standard by providing services to the entire family throughout the Outback stay. Incoming students are typically experiencing family conflict, negative peer interaction, isolation, low self-esteem, academic difficulty, or addictive drug, alcohol or computer habits. Outback's adoption specialty allows therapists to address the specific needs of teens who are adopted. Outback incorporates the highest standards of safety and therapy with one of the most powerful settings for real change: the wilderness.
Outback Therapeutic Expeditions is a program of CRC Health Group, the nation's largest and most comprehensive network of specialized behavioral health and addiction services. CRC offers the largest array of personalized treatment options, allowing individuals, families, and professionals to choose the most appropriate treatment setting for their behavioral, addiction, weight management and therapeutic education needs. CRC is committed to making its services widely and easily available, while maintaining a passion for delivering advanced treatment. Since 1995, CRC programs have helped individuals and families reclaim and enrich their lives.