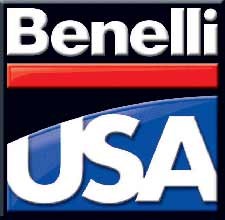 Freeport, IL (PRWEB) September 04, 2013
Benelli USA, an acknowledged leader in the firearms industry, is committed to the future of the hunting and shooting with its sponsorship of the United Sportsman's Youth Foundation (USYF)/NRA Youthfest. Benelli USA's generous contribution includes providing lunch for those attending Youthfest, as well as donating prizes, giveaways, and lending firearms for kids and new shooters to try during the event.
The 1st Annual USYF-NRA Youthfest takes place at Wern Valley Sportsman's Club in Waukesha, WI on Saturday, September 14, 2013. All youth as well as new and inexperienced shooters are welcome to attend and experience many different types of shooting, including bow, slingshot, air rifle, rimfire rifle, and shotgun. Thanks to Benelli USA's support of the event, attendance is free to all those who come out, including lunch.
"Benelli USA was the first in the firearm industry to respond," said BGA Enterprises' Ace Luciano, program manager for the event. "It's always a challenge to obtain the funds to make an event like this happen for the first time, and it wouldn't be possible without the help of generous donors like Benelli USA."
For event location information and directions, visit http://www.WernValley.com.
For information on the non-profit United Sportsmen's Youth Foundation, visit http://www.USYF.org.
To view Benelli USA's lineup of firearms and accessories, visit http://www.BenelliUSA.com.
The mission of the United Sportsmen's Youth Foundation is:

To teach children about conservation.
To further work to unite sportsmen, agriculture and communities.
To preserve land, particularly in areas of rapid development.
To provide and preserve precious, multi-use habitat for children.
To provide outdoor learning centers near schools.
To teach children personal involvement can positively impact wildlife and habitat.
To offer all youth an opportunity to participate in, and enjoy the great outdoors thru safe, responsible use.
OutdoorRoadmap.com is serving as the press sponsor for the 1st annual Wisconsin DNR-YSYF/NRA Youthfest. Outdoor Roadmap is one of the leading providers of online hunter education. The web site http://www.OutdoorRoadmap.com provides the access to training and how to articles to help the new hunter get started in the sport and stay involved over their lifetime.