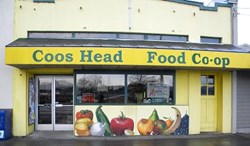 North Bend, Oregon (PRWEB) September 06, 2013
Keeping bacteria at bay in oral care is a challenge. According to Dentistry.com. Studies suggest that plaque bacteria regrow on teeth approximately four hours after brushing. Zion Health is proud to announce Coos Head Food Co-op located on 1960 Sherman Ave. in North Bend, Oregon now features Claybrite fluoride-free toothpaste that is formulated to absorb residual bacteria and prevent halitosis (bad breath).
Claybrite natural, fluoride-free toothpaste uses high grade montmorillonite clay to clean teeth and help reduce gum disease. Montmorillonite clay is known to have a negative magnetic charge that is attracted to positively charged bacterial toxins. Claybrite toothpaste is a popular natural remedy for preventing gum disease, halitosis, and cavities.
Claybrite natural toothpaste has the additional ingredients of peppermint oil and grapefruit seed extract to freshen breath and stave off bacteria. Mint essential oils are known for their antiseptic properties and natural ability to fight germs and help freshen bad breath. Wikipedia reports, "grapefruit seed extract has been stated by some practitioners of alternative medicine to possess antibacterial, antiviral, and anti-fungal properties."
Zion Health's organic clay body care products are natural, sustainable and eco-friendly. Claybrite and additional Zion products are now available at Coos Head Food Co-op located on 1960 Sherman Ave. in North Bend, Oregon and at health food markets and co-ops throughout the United States and Canada. Zion Health provides its consumers with pure skin and body care products that are vegan, free of parabens and aluminum and formulated using certified organic ingredients whenever possible. For more information on Zion Health products, go to http://www.zionhealth.com.