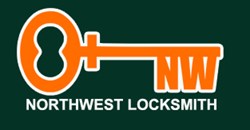 We're excited to offer Spokane locksmith services. The city is experiencing tremendous growth and rejuvenation, and we certainly think it's an important part of our growth as a company.
Spokane, WA (PRWEB) September 04, 2013
As part of the company's continued growth throughout the region, Northwest Locksmith now offers 24/7 Spokane locksmith services. The company provides 15-minute response times for emergencies and offers comprehensive Spokane auto locksmith, residential locksmith and commercial locksmith services to help keep motorists, homeowners, renters and business owners safe and on-the-go. Northwest Locksmith's team of dispatchers and professional technicians are always on-call, night or day.
"We're excited to offer Spokane locksmith services," said Yair Frenkel, owner of Northwest Locksmith. "The city is experiencing tremendous growth and rejuvenation, and we certainly think it's an important part of our growth as a company. We're not the first and won't be the last locksmith in Spokane, Washington, but we're committed to providing a level of service that sets us apart from the competition. Whether customers are looking for a Spokane auto locksmith or a professional to service their home or business, we want to be top-of mind."
Based in Boise, ID, Northwest Locksmith announced it was expanding its service footprint to include Portland earlier this year, in July. The decision to add service to Spokane was based on Northwest Locksmith's ongoing success in Boise and positive early returns and customer response in Portland. The company has already taken preliminary steps toward offering service to Seattle within the next six months.
"Becoming the premier locksmith in the Spokane area will require our continued commitment at every level of the company, from hiring friendly dispatchers to responding promptly to all customer emails and requests to ensuring that our technicians have the most advanced training available and that the products and services we offer are best-in-class," continued Frenkel. "We increase our investment in the company every time we add service to a new city but believe our ultimate success requires making an equal investment in our customers. To that end, we've never shied away from giving free advice, like that found on our new blog, and will never pressure customers or perform unnecessary services. We rely heavily on repeat business and referrals and simply can't afford to treat customers unfairly."
Northwest Locksmith offers DIY tips to help avoid needing a locksmith to rekey a Spokane home or business. Following these simple tips could also bypass the need for a car locksmith in Spokane, WA:
1) Apply lubricant to locks once a year, as regular, preventative maintenance or before calling a locksmith in the Spokane area for a slow-turning, jammed or stuck lock.
2) Avoid using WD-40, if possible. It works as a temporary fix but may cause the lock to jam again, because WD-40 doesn't evaporate and often collects more dirt and debris.
3) Purchase a graphite lubricant (available at local Spokane hardware stores), apply it to the keyhole and insert the key to help distribute the lubricant.
4) If these tips do not solve the problem, contact Northwest Locksmith or another locksmith to rekey Spokane locks professionally.
Spokane residents or businesses in need of emergency locksmith services should call 509-315-3480. Those seeking general information about Northwest Locksmith and its Spokane locksmith services can visit http://www.locksmithnorthwest.com/locksmith-spokane-wa/.
About Northwest Locksmith:
Founded in Boise, ID, in 2012, Northwest Locksmith provides comprehensive and affordable 24-hour locksmith services for all automotive, residential and commercial needs. Technicians are equipped with industry-leading training, cutting-edge equipment and extensive professional experience with all modern security systems. Northwest Locksmith is committed to providing a premium customer service experience on every call and offers 15-minute emergency response times.
Media Contact:
Mary Frenkel, Media Relations
208-935-6144
mary(at)locksmithnorthwest(dot)com
http://locksmithnorthwest.com