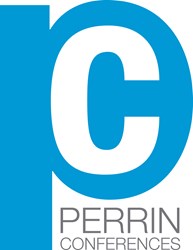 The premier annual industry gathering all asbestos litigation practitioners.
Berwyn, PA (PRWEB) September 04, 2013
Perrin Conferences, acclaimed leader in joint plaintiff/defendant litigation conferences, today announced that over 425 confirmed attendees, more than 45 companies and over 115 of the top law firms in the country will be in attendance at the fifth annual Asbestos Litigation Conference: A National Overview & Outlook. The conference will take place from September 16-18, at the Fairmont San Francisco Hotel.
Still two weeks out from the start date, two additional room blocks were needed for this year's conference.The Asbestos Litigation Conference brings asbestos insurance, legal, corporate and scientific leaders together to consider the direction and climate of current asbestos litigation.
"The Asbestos Litigation Conference is the premier annual industry gathering all asbestos litigation practitioners," said Lynnsey Perrin, founder and CEO of Perrin Conferences. "It is the only place for prominent in-house counsel, insurance company professionals, plaintiff and defense attorneys and highly respected and influential industry leaders from major corporations to network and understand the trends currently driving asbestos litigation."
This year's event will feature breakout sessions and panels covering topics such as emerging and specialized claims; the seismic shifts in California asbestos litigation; the Judges Panel - leading jurists from critical asbestos litigation venues discuss the current climate and future outlook for asbestos litigation; lung cancer filing trends and medical causation; and the highly anticipated 'Half Day Mock Trial' which includes Opening and Closing Statements by leading plaintiff and defense trial lawyers. The conference also provides attendees an opportunity to meet with exhibitors and vendors who could benefit their business.
Sponsored by:
Cooley Manion Jones LLP, Aiken Welch, The Claro Group, LLC, Foley & Mansfield, Garretson Resolution Group, HG Litigation, Hoke LLC, KCIC, Lewis Brisbois Bisgaard & Smith LLP, O'Connell, Tivin, Miller & Burns, LLC, Offit Kurman, PACE Claims Services, Pohlman USA Court Reporting, Poole & Shaffery, Priority-One/Veritext, and the WCD Group LLP.
About Perrin Conferences
Perrin Conferences sets the standard in professional litigation education and networking. The leading national provider of joint plaintiff/defendant litigation conferences, Perrin Conferences offers comprehensive and specialized continuing legal education in an atmosphere of learning, networking and sharing. Bringing together preeminent national talent in specialty legal spheres, Perrin Conferences ensure their events deliver innovative content, networking opportunities and career development. Attendees gain insights that cannot be found elsewhere. Follow the latest Perrin Conference news here and on Twitter @PerrinConf . For more information visit http://www.perrinconferences.com.
There is no charge for media covering this event. For media credentials and further information, please contact Lynnsey Perrin at 610 804 6165 or lperrin(at)perrinconferences(dot)com