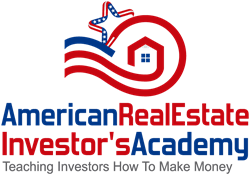 Come and visit the most dynamic real estate learning platform on the web.
Dallas, Texas (PRWEB) September 05, 2013
The American Real Estate Investors Academy is an online learning platform for real estate investors. In most large cities, there are clubs, groups or associations of real estate investors who gather together on regular intervals to learn how to make money in real estate. The American-REIA is a cyber-version of the more traditional Real Estate Investor Association or REIA clubs that cater to the learning needs of real estate investors in larger metropolitan areas. The online learning portal is the work of several well-known real estate educators who have banded together to create a product that hasn't existed before.
There has always been a need for an online national REIA group to serve the needs of investors who can't attend a traditional structured meeting of their local club. There are literally millions of potential investors who live in small towns across America where there is no educational group. Others can't attend meetings due to work or travel schedules. The American-REIA is the brain child of Josh Caldwell, the President of the Western Pennsylvania Real Estate Investors Association. According to Josh, "we saw that many investors had no access to education. In our business, it's all about education. There are a lot of creative ways to make money as an investor, and the more you know about these techniques, the easier it is to make money. So what we did is we created a delivery method that could connect people with an entrepreneurial drive, to the right sort of education."
The radio show is the latest evolution in the group's multi-media content delivery strategy. People have different learning styles, and the radio show is an attempt to aid people who have an audio centric learning style. The success or failure of the radio venture will largely be determined by the quality of guests that call in to be interviewed. One of the founders, Josh Caldwell will host the show. Mr. Caldwell is a well-known real estate investor with years of experience. The group is counting on the force of his personality to get this venture off of the ground.
The guest screening process has already begun and a line-up of nationally known real estate gurus are already committed. The show's producers wish to expand the content beyond the well-known educational speakers. Any real estate investor or affiliated industry professional who is a demonstrated subject matter expert is encouraged to contact the show and set up an interview. Interested parties should send an email to Josh(at)American-REIA(dot)com