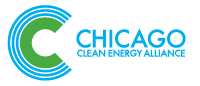 What differentiates the annual Later Stage Awards is the platform it provides for new technologies to grow
Chicago, Illinois (PRWEB) September 04, 2013
Best in Class will be awarded to 10 companies at Corporate Cleantech Venture Day on November 20, 2013 in Lahti, Finland.
Chicago Clean Energy Alliance nominations include:
Best in Biofuels/BioEnergy: Illinois Clean Fuels
Best in Green Building: inBalance LLC
Best in Lighting/Energy Efficiency: GreenLight
Best in Solar & Wind Energy: 101 Celsius, LLC
Best in Solar & Wind Energy: Sheer Wind, Inc.
"What differentiates the annual Later Stage Awards is the platform it provides for new technologies to grow," noted Shawn Lesser Co-Founder of Watershed Capital Group and the GCCA. "Through these awards we help support innovators in the cleantech industry, who are developing their local green economies, by putting them in front of a global audience."
CCEA joined the Global Cleantech Cluster Association in 2011 to globally expand the scope and breadth of its offerings to member companies and greater Chicago area. The CCEA Connecting the clean economy of Chicago. Since 2009 the CCEA have serviced the local clean economy through networking events and panels and estimate we have welcomed, informed and connected over 3600 people.
"Chicago is a great city for innovation, technology and community." Commented Darrin Stern Co-Founder of the CCEA and Board President. "The CCEA has worked over the last 4 years to bring 1,200+ business and 3,200+ people together through education and networking function to deliver a positive impact on Chicago's clean economy. The GCCA completion allows us to support growing companies to gain international exposure so we can highlight these leading companies, our city and region."
The CCEA companies are a part of a pool of over 160 nominees. GCCA Head Judge Peter Adriaens (Professor of Entrepreneurship and Strategy at the Zell Lurie Institute for Entrepreneurial Studies, (Ross School of Business at the University of Michigan) will use the Keystone Compact™ Method to screen the nominees and narrow them down to the top 3 in each category.
The Top 30 will then be evaluated by over 30 venture capital and cleantech judges who select the winners for the Later Stage Award. With more than $3.5 billion invested in clean technology, the GCCA Judges are devoted to later stage companies who have a proven track record in their home market and have the potential for international growth. They include Generation's Climate Solutions Fund, The Rockefeller Foundation, Dow Venture Capital, BASF Venture Capital and more.
The Best in Class winners will be announced at the Corporate Cleantech Venture Day on November 20th at Sibelius Hall in Lahti, Finland. This event aims to act as a meeting place for cleantech companies looking for investors and corporate partnerships.
The full list of 2013 Later Stage Award Nominations can be found at: http://www.globalcleantech.org/2013-later-stage-award-nominees
Abount the Chicago Clean Energy Alliance
CCEA is the largest networking group in the Greater Chicago area for influential decision-makers. CCEA attracts experts in wind, solar, biomass, bio fuel, coal, carbon capture & sequestration, energy efficiency, water, electric vehicles, commodities, education, government, and professional services. The CCEA offers an exciting format to the Chicago business community that includes prominent speakers, targeted speed networking, and unstructured open networking. We bring in corporate leaders, government officials, and other energy experts to educate members on the latest trends and policies. For more information about the CCEA, please visit http://www.theccea.org.
About the Global Cleantech Cluster Association
The Global Cleantech Cluster Association (GCCA) is a network of 49 cleantech clusters, representing over 10,000 companies. It creates conduits for companies to harness the tremendous benefits of international cleantech cluster collaboration in an efficient, affordable, and structured network. The GCCA provides a gateway for established and emerging cleantech companies to gain exposure to potential investors, new markets, influential networks, innovative technologies and best practices. GCCA was founded by swisscleantech, the Finnish Cleantech Cluster, and Watershed Capital, and Technica Communications. For more information about the GCCA, please visit http://www.globalcleantech.org.