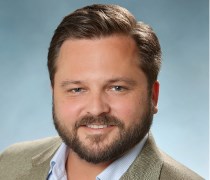 Priority Building Services has a reputation for excellence; we look forward to working on their team.
San Diego, CA (PRWEB) September 05, 2013
Rooster, a digital design and marketing agency announced today that it has been hired by Priority Building Services as its Agency of Record for creating the new marketing and brand refresh strategy for their Green Clean Service.
"We have always kept up with the latest cleaning technologies to ensure that the products we use and the method by which we perform our cleaning routines, help keep the indoor environments free of as many allergy and disease carrying contagions as possible," says Simon Rocha, President of Priority Building Services. "By refreshing our Brand and creating a new marketing strategy around our Green Clean Service, we will be successful at maintaining our tradition of personalized service, based on providing the very best for our customers," says Eddie Rocha, Regional Manager of Priority Building Services.
Under the agreement, Rooster will analysis all current marketing channels and will create a strategic plan that will help market Priority Building Services Green Clean Service as well as promote their tradition of service excellence and customer satisfaction. Part of the agreement will be to redesign the corporate website and develop a customer outreach and education program, corporate communication methods and brand consistency amongst their five west coast offices. Visit Priority Building Services at http://www.priorityservices.net or call them at (877) 508-0770.
About Rooster
Rooster (http://www.roosteromg.com) is an independently owned digital design and marketing agency headquartered in San Diego, CA. Rooster provides advertising, branding, environmental, packaging, industrial design, micro-demographic targeting, digital and interactive services for political campaigns, membership organizations, political consultancies and small businesses.
Contacts:
Charles Smith, Principal
Rooster
(619) 980-9839
csmith(at)roosteromg(dot)com