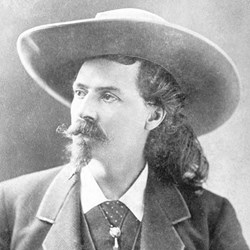 Leavenworth, Kansas (PRWEB) September 05, 2013
The Buffalo Bill Festival and other gatherings in the Kansas City area will be treated to talks by acclaimed American historian Sanford Holst on September 14, 2013, as arranged by Kansas Masons. Among Holst's better-known works is "Sworn in Secret," which explores the early history of Freemasonry and its members among the first leaders and pioneers of America.
Buffalo Bill Cody, the namesake of this annual festival, was not only a great American frontiersman, but also a lifelong Mason. When he passed away in 1917, the Masonic funeral service for him on Lookout Mountain in Colorado drew 15,000 people. That is believed to be the largest such service ever held in America.
The formative early years of Freemasonry explored in "Sworn in Secret" reveal how this society's rituals, symbols and practices took shape. It is illustrated by the lives of many intriguing Masons, including George Washington and Benjamin Franklin.
On September 14, the historic Masonic Temple—built in 1913—will be the site of Sanford Holst's main talk. It is located at 423 ½ Delaware Street in Leavenworth, Kansas. This event begins at 5:00 p.m. and will be followed by a multi-course dinner. The Buffalo Bill Days Festival starts earlier that day and continues on September 15 in downtown Leavenworth.