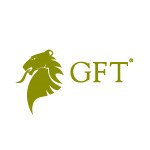 The free GFT Markets Guide to Trading the NFP contains strategies that have been formulated and utilised by GFT Markets analysts and is essential reading prior to the August NFP release.
United Kingdom (PRWEB UK) 5 September 2013
Each and every NFP report is closely monitored by analysts, traders and economists because they have a significant impact on global financial markets.
However, this has been compounded by the fact the latest release will have unprecedented implications for the Federal Reserve's quantitative easing (QE) programme - and therefore equities, forex and commodities markets.
Traders spend many hours researching and preparing for the release of an NFP report because of the gains that can be made if your prediction is accurate and the instruments affected, which are numerous and wide-ranging, move in the manner you anticipated.
The free GFT Markets Guide to Trading the NFP contains strategies that have been formulated and utilised by GFT Markets analysts and is essential reading prior to the August NFP release.
It has assumed even more significance than a regular NFP report because of the recent speculation regarding the Fed's intentions to announce a reduction to its monetary stimulus at its September 18-19th policy meeting.
Is the Fed likely to reduce QE?
This 'tapering' of QE will involve a gradual withdrawal of the central bank's $85 billion per month bond-purchasing programme, with a view to a complete exit sometime in 2014.
The Fed's policy meetings are held eight times per year, but are only followed by a news conference with the chairman Ben Bernanke each quarter. The bank is thought to be reluctant to make major policy changes during meetings that are not followed by such a public address as it believes this reassures investors and limits negative reaction.
A news conference is due to follow the September meeting and so it is expected that if tapering does not begin here, it will be held back until December.
However, "Mr Bernanke's second term as Fed chairman ends in January 2014 and it is widely speculated that he has no intention to seek an extension to his time in the role," says Matt Weller (FX360). As a result, he may well choose to begin the QE reduction in September so that the process is well underway before he is replaced, easing the transition for the new president of the Fed.
At the Fed's policy meeting on July 19th, Mr Bernanke said that any tapering will depend on incoming economic data, particularly that relating to employment - and there is no better indicator of employment strength in the US than the NFP report.
In recent months, the NFP reports have printed below the consensus estimate, although the country's unemployment rate has dropped to 7.4 percent and is nearing the seven percent target at which the bank has said it will bring a complete stop to bond purchases.
Other factors that might affect the timeline for tapering
One of the Fed's key responsibilities is to keep inflation under control, but the rate is currently well below the bank's target. Reducing QE is likely to send inflation even lower and so this is something that will need to be considered.
In contrast, interest rates have soared recently - the ten-year yield recently peaked at 2.95 percent, up from 1.6 percent - and would be expected to rise even further should the stimulus be scaled back.
The geopolitical situation in Syria will also come into consideration. This is something that could not have been foreseen just a few weeks ago and could lead to more uncertainty, especially as any military strike would likely disrupt oil supplies through the Middle East, leading to rising energy prices.
Final preparation
My colleague Neal Gilbert (FXexaminer) will be hosting a free, online webinar prior to the NFP release at 08:00 EST on September 6th, which can be found here.
Both Neal and I will detail our research, preparation and expectations for the headline NFP result at FX360.com. In addition, we will be providing intraday analysis on our Twitter feeds, where you will also be able to monitor the friendly competition we have going on regarding who can most accurately predict the NFP figure.
Trading forex, CFDs, and spread bets is risky and not suitable for everyone. All of these products (excluding Binary CFDs and Binary Spread Bets) are leveraged, and you can lose more than your initial deposit. Don't trade more than you can afford to lose.
GFT refers to Global Futures & Forex, Ltd. and all of its divisions, branches and subsidiaries, including Global Forex Trading, FX360, GFT Global Markets Asia Pte. Ltd., and GFT Global Markets UK Limited. Global Futures & Forex, Ltd., doing business as Global Forex Trading is registered with the U.S. CFTC as a futures commission merchant, and is a member of the NFA. In Australia, GFT Global Markets UK Ltd., (ARBN 140 977 171, AFS License 344086). For Australian investors, a Product Disclosure Statement (PDS) is available from the company website http://www.gft.com.au. Interested parties should read and consider the PDS before making any decision to deal in GFT products.GFT is the issuer of these products. In the United Kingdom, GFT is the business name of GFT Global Markets UK Limited, which is registered in England and Wales (Registration No. 5394757), with registered address of 34th Floor CGC 34-03, 25 Canada Square, London E14 5LQ, and is authorised and regulated by the Financial Conduct Authority (FCA). The FCA does not regulate Binary CFDs or Binary Spread Bets. In Singapore, this information is made available to you by or for GFT Global Markets Asia Pte. Ltd. (Unique Entity Number 200717665N). CD#06G.010.090313