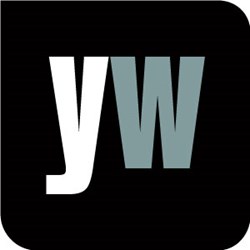 London,UK (PRWEB UK) 19 September 2013
A Dearne business park is now at pre-recession 100% occupancy thanks to the popularity of kettlebells, the South Yorkshire Times reported September 3rd. Fitness company Yorkshire Kettlebells has re-located to Century Business Park in Manvers, and company owner Liam O-Brien, a qualified kettlebell instructor, explained, "I've transformed the office space into a fully equipped gym and fitness studio for kettlebell training and I'll be holding one-on-one training and small group sessions from September." Amanda Parris, business centres manager for the Rotherham Investment and Development Office (RiDO), commented that O-Brien is "offering a really refreshing approach to fitness and we wish him well at this very exciting time for his business." (http://www.southyorkshiretimes.co.uk/news/business/manvers-business-park-now-at-100-per-cent-capacity-1-6007881)
With this in mind, Yourwellness Magazine showed readers how to include kettlebells in a workout routine. According to Yourwellness Magazine, "If you're looking for a way to spice up your exercise regime, kettlebells could be the answer. A weight made of cast iron, kettlebells are great for ballistic exercises and can be an effective addition to your workout, whether you're a beginner or a pro." (http://www.yourwellness.com/2013/02/how-to-include-kettlebells-in-your-workout-regime/#sthash.QoHcneUo.dpuf)
Yourwellness Magazine outlined five effective kettlebell exercises:
1. Renegade Row: This involves holding a kettlebell in both hands while doing a push up, and then bringing one arm in towards the chest while the other supports the body. It helps to build core strength and tone abdominals.
2. Kettlebell Squats: This is the same as a regular squat, with the addition of gripping the kettlebell with both hands and holding it against the chest.
3. Kettlebell Swing: This involves swinging a kettlebell between the legs, with the back and hips lowers. It improves fitness levels and exercises the gluteal muscles.
4. Kettlebell Towel Curls: Loop a towel through the kettlebell and then perform a curl with one or both arms. This builds strong biceps and triceps and tones the arms.
5. Kettlebell High Pull: Lift the kettlebell above the head from a dangling position, using one arms and supporting the weight of the action with the hips and thighs. Then, when it is level with the head, pull the kettlebell back with the arm and shoulder.
To find out more, visit the gateway to living well at http://www.yourwellness.com.