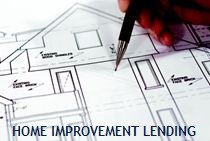 Texas is an incredibly large market and we are now one of a few institutions that can effectively lend in this area.
Providence, RI (PRWEB) September 09, 2013
Admirals Bank has over 30 years of experience financing home improvements on a national level. The Bank currently works with over 3,000 contractors across the U.S. providing home improvement lending to their interested customers. The Bank also actively conducts market research to uncover unique areas and industries that complement their loan products.
Lee Pollock, Chief Sales and Marketing Officer of Admirals Bank commented, "In analyzing the prospects of offering our home improvement financing products in Texas, we uncovered a significant need for these products in that market."
After much effort to adapt the Bank's processes to the unique aspects of the Texas market, the Bank is now poised to offer their secured, non-equity based financing* to homeowners throughout the Lone Star State.
Mr. Pollock continued, "Texas is an incredibly large market and we are now one of a few institutions that can effectively lend in this area."
The financing provided by Admirals Bank can be used towards a wide variety of home improvements, including: residential solar and renewable energy systems, general remodeling, roofing, garages, basements, kitchens, bathrooms, septic systems and much more. There are no equity or appraisal requirements** associated with the FHA Title I loan and borrowers can pay the loan off early if they so choose.
For more information regarding Admirals Bank Home Improvement Lending please call 800-715-8472 to speak with a Business Development Officer or email homeimprovement(at)admiralsbank(dot)com
About Admirals Bank
Admirals Bank is a federally-chartered financial institution headquartered in Boston, MA with a Regional Banking Center in Providence, RI. Admirals Bank is an active acquirer of commercial real estate loans in the secondary market and also remains a leading national provider of the Title I Home Improvement Loan. Since last year, Admirals Bank has focused its Title I lending efforts in the residential solar and renewable energy industry. Admirals Bank also offers customers additional borrowing options such as Residential Mortgages and Personal Loans. Admirals Bank provides customers with classic banking options such as checking, savings and money market accounts, which can be conveniently opened and maintained online or via a mobile device. Admirals Bank also introduced Bespoke Banking to the financial industry, which is individually tailored, highly customized, relationship banking. Admirals Bank is an Equal Housing Lender and Member FDIC.
*All loans are subject to credit approval. Lien will be placed against the property. Lien will be in first or second position.
**New residential structures must have been completed and occupied for a minimum of 90 days.