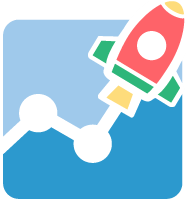 The way marketers formerly used Google Analytics to measure traffic is not enough.
Charlottesville, VA (PRWEB) September 04, 2013
Google Analytics, much like the search engine, changes constantly, and it can be difficult to stay current with all of the new available features. Used appropriately, Google Analytics can improve marketers' choices and investments to focus on the most successful marketing channels.
During the upcoming webinar "Getting the Most Value from Google Analytics," Search Mojo's Janet Driscoll Miller, President and CEO, and Scott Garrett, Account Manager, will demonstrate the ways to achieve marketing success using Google Analytics. The two major areas covered will include ecommerce and lead generation. Miller and Garrett will review how to set up dashboards and goals, as well as the essential features that marketers need to know in order to attain greater value from their efforts. The webinar will be held on September 5, 2013 at 2 p.m. ET.
"The way marketers formerly used Google Analytics to measure traffic is not enough," said Miller. "For example, simply measuring visitors as a traffic statistic didn't measure actual visitor value. I'll be demonstrating ways to extract the right data from Google Analytics to a better understanding of visitor behavior."
"I plan to demonstrate how to set up goals and how to enable ecommerce tracking. I'll also explain the finer points of URL tagging for tracking in Google Analytics, which helps marketers track activities across all of their marketing channels," said Garrett. "This will help marketers understand the performance of the overall site goals from their various marketing endeavors."
To register for the webinar, go to http://www.search-mojo.com/analytics.
About Search Mojo
Recently ranked on the prestigious Inc. 5000 list as one of the fastest growing businesses in America, Search Mojo specializes in search engine marketing, social media advertising, content marketing and Google analytics consulting services. Founded in 2005, Search Mojo uses the latest information and techniques to help companies improve their conversions and lead generation through search and social tactics. Learn more about Search Mojo at search-mojo.com or read our blog, Search Marketing Sage, at blog.search-mojo.com.