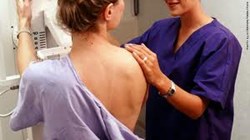 Patients with cancers of the blood, brain and soft tissue are reported to have needed to make "at least" three visits to their GP before they were referred on
Bolton, UK (PRWEB UK) 18 September 2013
According to The Telegraph, tens of thousands of cancer patients are facing the threat of cancer misdiagnosis, with growing numbers of people being forced to visit their GP several times before their concerns are seen as serious enough to warrant a hospital referral (1). This alleged lack of action from GP's serves to highlight the issues surrounding the prevalence of poor care suffered by patients.
In a survey conducted questioning over 70,000 cancer sufferers, the results shown that more than a quarter of patients had to visit their GP three times or more before being able to see a specialist in that area. For one in ten patients, they were forced to see their GP over five times, allowing a substantial amount time for the cancer to develop to a more advanced stage (1).
Speaking on this revelation, Suzanne Yates from medical negligence solicitors, Asons, said:
"These figures that have been presented are particularly worrying. Having a consultation with your local practitioner is everyone's usual first port of call, and when there is a level of GP negligence being exercised, it raises a serious risk of a cancer misdiagnosis occurring that could result in some terrible consequences.
Having worked on many cancer misdiagnosis claims, we know only too well the trauma that it can cause people. If a GP fails to investigate symptoms of cancer that lead to further suffering or serious worsening of the condition, it may be seen as negligence and the error should be raised".
It continues to state in the article that among the findings it was discovered that there was a higher risk of misdiagnosis in cases involving rarer forms of cancer. Patients with cancers of the blood, brain and soft tissue are reported to have needed to make "at least" three visits to their GP before they were referred on (1).
Suzanne Yates continued to say:
"Cancer is widespread in today's society and to think this isn't always in the forefront of a medical practitioners mind is concerning. Obviously every case that walks through the door isn't likely to be cancer, however suspicious symptoms should be monitored effectively.
We understand that people that have suffered a substantial delay in diagnosis, may have been caused substantial emotional and physical suffering that may be hard to repair. In cases such as this, victims may be able to claim for medical negligence compensation, to help overcome the damage that has been done and stop these incidents from repeating themselves."
Anyone that have suffered a cancer misdiagnosis as a result of poor treatment provided by their GP should contact a medical negligence solicitor to discuss whether or not they have been poorly treated and the possibility of there being eligibility to make a claim for compensation. Mistakes such as these shouldn't be expected with all of the modern skills and technology at the reach of medical establishments, and should be investigated accordingly. To find out more information, or to speak to one of our medical negligence solicitors do not hesitate to visit http://www.asons.co.uk or phone 01204 521 133.
(1) The Telegraph, Tens of thousands of cancer patients visiting GP multiple times before referral, 30/08/2013
telegraph.co.uk/health/healthnews/10276469/Tens-of-thousands-of-cancer-patients-visiting-GP-multiple-times-before-referral.html

About Asons Solicitors:
Asons Solicitors is a Bolton-based law practice that specialises in personal injury and industrial disease claims. Founded by brothers Imran Akram and Kamran Akram, Asons Solicitors has developed to become a young and dynamic law firm that delivers practical solutions to clients in times of difficulty. Their continued focus on their staff has seen them awarded with the Investors in People "Gold Award"; which is reflected in the professional and personable approach they take in working with clients. They strive to grow and to develop, and their supportiveness and attention to detail ensures that their clients use them time and again.
For further information contact:
Email: info(at)asons(dot)co.uk
Website: http://www.asons.co.uk