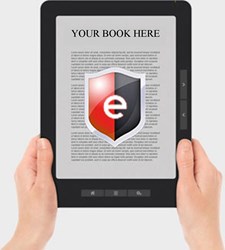 Wordpress combined with EditionGuard make it super easy to sell eBooks online!
Wilmington, DE (PRWEB) September 04, 2013
Many self-publishing authors and smaller online book retailers would love to get into the eBook market. Yet, perhaps the most important question looming in front of them is how to go about content security and online distribution. There are not many affordable solutions that could get them up and running in this area, so EditionGuard has stepped up to the challenge.
Since 2008, EditionGuard has been providing their Adobe Content Server based eBook Digital Rights Management solution to customers from over 25 countries. As an official Adobe Solution Provider, the company is dedicated to expand upon this service constantly. The latest step within this initiative is the free plugins they have released for the widely popular website content management system, Wordpress.
Users are able to install one of three plugins developed for the Wordpress platform, which instantly transform their website into an eBook sales platform, integrated with the EditionGuard DRM system.
One of these plugins is for vanilla Wordpress sites, one for the WooCommerce plugin and the other for the WP e-Commerce plugin.
The links and installation instructions for these plugins can be found below:

Anyone who has a Wordpress site and is looking for a secure way of selling and delivering their eBooks to end-users, you should definitely check these plugins out.