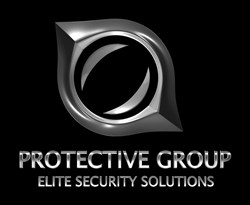 Bohemia, NY (PRWEB) September 05, 2013
John Monderine, CEO of Long Island private investigator provider, The Protective Group, comments on an August 30th article published by Business Insider titled "Rickie Fowler Plays A '70s-Style Private Investigator In A Brilliant Ad Campaign" which discusses Farmer Insurance's new approach to their video campaign.
First they started with a catchy sing along tag, "We are Farmers!" now Farmers Insurance is revamping their videos using private investigator persona, Rickie Fowler, aka Dick Fowler P.I.
These videos do not follow average 15, 30 or 60 second commercial format. Currently there are two episodes that last over one minute and forty seconds.
Dick Fowler P.I. is a character based on the private investigators of the seventies. With a handle bar mustache and aviator glasses, Dick serves up justice at the golf course. With Farmers Insurance logo's peppered around the entire video, Dick Fowler Private Investigator delivers humorous answers to typically annoying behaviors.
"Since as long as I can remember, people always seem to be drawn in to the allure of a private investigator. Considering that insurance companies could utilize a P.I. as an insurance investigator, I think it is very funny that Farmers Insurance chose to use a P.I. as there new video mascot," says John Monderine, CEO of private investigator provider, The Protective Group.
The Protective Group is an elite full service private security firm with specializations in special event security, corporate security, private investigators, insurance investigators and surveillance. Its top-notch professional security guards have over 150 years of combined law enforcement service and its security personnel are physically fit, professional, athletic, and completely dedicated to ensuring events proceed without a hitch. From charity runs and fashion shows, to fundraisers and art shows, The Protective Group instills confidence and assures safety at an exclusive event or place of business.
#####