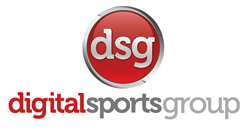 The Facebook page has become a thriving hub for the Chelsea midfielder.
(PRWEB UK) 6 September 2013
The Facebook page has become a thriving hub for the Chelsea midfielder since its launch and now boasts a vibrant and rapidly growing community of fans. The Facebook page along with Oscar player profile on football.co.uk provide the only online location of the official PFA biography, lifetime stats, news and high resolution gallery.
Oscar, is a Brazilian footballer who plays as an attacking midfielder for Premier League club Chelsea, as well as the Brazilian National Team. Oscar came through the youth academy at Uniao Barbarnese and impressed from an early age.
Oscar subsequently joined Sao Paulo FC in 2004, at the age of 13. He made his professional debut in 2008. In 2009, he made 11 appearances for the firs time aged just 17.
Oscar moved to Chelsea in the summer of 2012. The fee was reportedly between 20-25 million pound.
Head of Operations at DSG, Matthew Tait had this to say, "Oscar really has no shortage of fans after his performances for Chelsea in recent times, and we can see that by the success of his PFA Facebook page."
"All of us here at Digital Sports Group are proud we've had the opportunity to work with The PFA to give the fans a fantastic and unique fan resource for Oscar."
DSG became the official digital partner of the Professional Footballers Association (PFA) earlier this year and have since launched a number of Player Profile fan pages on social media site Facebook as well as providing official player pages on their football news site football.co.uk.