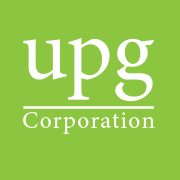 The services we provide are geared around the goal of making estate planning as un-intimidating and 'user-friendly' as possible.
Sarasota, FL (PRWEB) September 06, 2013
United Planning Group Corporation (UPG) proudly debuted the first in what will be a series on online audio-visual tutorials, or "v-brochures," designed to take the company's goal of education and service into the new millennium by expanding UPG's efforts beyond traditional methods. The first of these innovative "v-brochures," which discusses the topic of power of attorney documents, is already available on YouTube. It will be joined, at periodic intervals, by new v-brochures, covering a range of issues related to planning one's estate.
UPG's v-brochures take the general knowledge of estate planning the company provides through print resources and face-to-face meetings, and carries it onto the Internet, offering consumers invaluable information in an experience that is easy to understand and free from stress or a lengthy time commitment. Each v-brochure lasts just a few minutes in length and provides a colorful, easy-to-understand audio-visual presentation about a single estate planning topic.
UPG's president, James K. Boyles, says the new initiative is in keeping with the company's lifelong mission. "Our passion has always been, not only providing new and innovative ways for people to protect and grow their wealth, but seeking out new and innovative ways to reach out and educate people." Boyles also pointed out that, "The services we provide are geared around the goal of making estate planning as un-intimidating and 'user-friendly' as possible. What better way to further that objective than by allowing consumers to educate themselves, on their own time, and at their own pace, using the Web? These v-brochures allow the public to devote a large chunk of time, or just a few minutes, educating themselves about this incredibly important matter."
About United Planning Group
United Planning Group Corporation is a part of the "United Family of Companies", which was established in 1982. UPG is dedicated to being an industry leader in preserving the wealth and securing the well-being of its customers by providing access to suitable estate and financial planning solutions. Today, UPG, along with its sister companies, has more than 35,000 customers, which it services from its home office in Sarasota, Florida, with the indispensable help of its network of skilled, dedicated and service-minded local professionals. For more information on the UPG, visit us online at http://www.unitedplanninggroup.com.