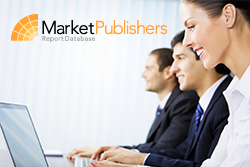 London, UK (PRWEB) September 04, 2013
Although the UK packaging industry is set for moderate growth between 2012 and 2017 – with packs increasing at a CAGR of just over 2% – this overall picture of moderate growth hides volatility in the market. This is due to the fact that macro-economic trends, demographic trends, and new shopping behaviours are driving long term changes in the material and type of packaging in demand. This is seeing a significant increase in the demand for more convenient and cheaper packaging in new product categories.
One of the key drivers in evolving consumer behaviour is the evolution of Britain's food culture, as an older, more diverse, and well-travelled population drive demand in new product categories. Whilst this is predominantly taking place at the margins of consumer markets, it still influences a significant volume of food and drink. Thus, food packaging is likely to evolve in tandem with the evolution of food culture – for example, some consumers are more interested in the preservation of flavours and presentation offered by prepared meal packaging, rather than simply straightforward convenience.
Comprehensive market research study "Latest Trends and Key Issues in the UK Retail Packaging Market - The outlook for primary packaging and outers to 2017" elaborated by Canadean has been recently published by Market Publishers Ltd.
Report Details:
Title: Latest Trends and Key Issues in the UK Retail Packaging Market - The outlook for primary packaging and outers to 2017
Published: July, 2013
Pages: 97
Price: US$ 4,950.00
http://marketpublishers.com/report/industry/packaging_industry/latest-trends-n-key-issues-in-uk-retail-packaging-market-outlook-4-primary-packaging-n-outers-to-2017.html
The market research report provides a complete overview of the emerging trends and opportunities in the UK packaging market, combining both qualitative analysis and packaging data from 2007 to 2017. It provides a thorough analysis of consumer trends, packaging manufacturing trends and packaging innovation within the UK consumer packaged goods market. Unbiased insights into packaging consumption enable to outline market trends, packaging dynamics and areas of future growth potential. The research is supplemented with a complete overview of the competitive landscape of the UK packaging sector with a granular analysis of the top market leaders with a brief overview of major deals.
Key Features and Benefits

Comprehensive coverage of the key consumer trends affecting the consumer packaged goods (CPG) markets, including those for alcoholic drinks, food, health and beauty, home improvement, household care, non-alcoholic drinks, pet care, and tobacco and tobacco products.
Detailed analysis of each packaging material (flexible, glass, rigid plastic, rigid metal and paper and board) providing detailed break up including pack types, closures, and outers.
Analysis of key manufacturing and innovation trends in the packaging industry.
Highlights of the key regulatory framework governing the UK packaging industry.
Overview of the competitive landscape in the UK packaging industry including key players in each of the packaging material segments and major deals.
More in-demand market research reports by Canadean can be found at http://marketpublishers.com/members/canadean/info.html.
About Us:
MarketPublishers.com is a multilingual hypermarket offering a rich collection of comprehensive studies on various markets, sectors, industries, companies, etc. We perform professional services aimed to equip our clients with high-quality research products and support critical decision-making.