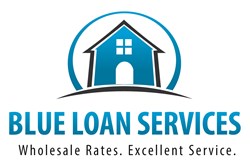 San Diego, CA (PRWEB) September 04, 2013
Blue Loan Services is a full service mortgage company that has been helping residents of California to find the best loan products and home loan rates for many years. The company, headed by the father and son team Robert and Brandon Blue, has been dedicated to serving its customers with honesty, integrity and competence. The Blue Loan Services team of mortgage professionals operates with the goal to provide home loans to its clients while providing them with the lowest interest rates and closing costs possible. The company also offers advice to borrowers on what to make of current mortgage news. Now, with mortgage rates on the rise once again and the rate forecast set to go either way pending Friday's jobs report, many home loan borrowers are wondering whether now is a good time to lock in their rate, or if they should take the chance on floating.
Understanding the bigger picture can help borrowers to make the best decision. The reason that there is so much riding on the jobs report is because most experts feel a positive report would cement the Federal Reserve's plans to bring their bonds purchasing program to a close. This will likely be decided when the Fed meets this September 18th. The initial panic that was caused when the Federal Reserve let out that they were considering tapering off their bonds buying program was what caused the very quick and unexpected rise in rates that started this June. While rates have steadied since then, with some dips in rates even being experienced within the past few weeks, overall the situation has led to much higher rates than what were available late last year and earlier this year.
Now, with the jobs report just days ahead, many homeowners are likely wondering what they should do: should they lock their rates now or do they wait to see if the jobs report will show negative data, thus prompting the Fed to continue their program? Blue Loan Services urges California borrowers to consider a few things before making their decision. First of all is the fact that most experts are, in fact, predicting a favorable jobs report. A jobs report that shows a stronger, recovering economy would likely hammer the last nail in the coffin of the Fed's Bond Purchasing Program. This would mean higher rates for home buyers and homeowners who are trying to refinance.
However, there is also the situation in Syria to consider. Geopolitical turmoil could push rates down despite the ending of the Fed's program. An article from Mortgage News Daily posted this September 3rd says: "In the 11am hour, news that House Speaker Boehner supported the president's push for military action in Syria pushed stock prices sharply lower, with rates following to a lesser extent. Some of the morning's weakness in bond markets was recovered. Many lenders released improved rate sheets, though they were still nowhere near Friday's latest levels."
These two factors are the primary influences effecting where mortgage rates will head in the near future. While there is always a chance that rates could go down again, Blue Loan Services warns that they are more likely to go up at this point, given the current situation in the real estate and finance world. The company's advice to home loan borrowers is to lock in their rates as soon as they can, and if rates do drop considerably before closing they can renegotiate with their lender if possible.
Blue Loan Services can help those who wish to lock in the current rates to find the best possible loans for their situation and work quickly to get approved so that they can avoid higher rates down the line. Their fast online loan application and documentation portal makes it simple for clients to submit their application and keep track of their loan's progress. With a reputation for fast, reliable and courteous service, the company's team of mortgage professionals can be especially useful during this time of rapidly changing mortgage rates.
For more information on how Blue Loan Services can help home loan borrowers get approved for their home purchase loan or refinance quickly, please visit BlueLoanServices.com or call 1-888-929-BLUE (2583) to speak with an experienced mortgage professional.
CA Dept of Real Estate -- Licensed Broker #01094374 NMLS #938365