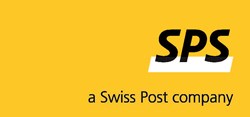 New York, New York (PRWEB) September 05, 2013
Swiss Post Solutions, Inc. ("SPS"), a premier provider of outsourcing and digitization solutions has named Baiju Coilparampil as a member of its Executive Leadership Team in the role of Chief Financial Officer to further support ongoing business expansion. Baiju will be responsible for the deployment of the short term and long term company strategies through financial planning and analysis. His role will focus on analyzing the emerging trends, resulting from the rapid growth of SPS North America, and providing strategic recommendations.
Baiju joins SPS with over 15 years of relevant industry experience in finance and accounting. He spent the last six years in global finance roles with General Electric. Prior to General Electric, he held several management roles with IBM, ADP and Quebecor gaining expertise in areas that closely align with the SPS business.
In a related move, Matthieu Martin, the former CFO of SPS North America will return to his home country of France in the expanded global role of Chief Financial Officer of SPS Production Services after making significant contributions to the North American business unit.
Stated by Dan Moscatiello, Chief Executive Officer, SPS North America, "We are very excited to have Baiju join our team with the wealth of experience he's gained from iconic companies in the past. The expertise Baiju brings to SPS will enable us to methodically evaluate and implement key strategies for continued expansion." Dan also added, "We are thankful for the contributions made by Matthieu as he was instrumental in the achievement of profitable revenue growth. We applaud his new role and the positive impact he will have on SPS globally."
About Swiss Post Solutions
SPS is a leading provider of solutions for the outsourcing of strategic business processes and offers comprehensive services in document management. SPS' 6,500 employees serve business clients in the areas of insurance, banking, telecommunications, media, retail, energy supply and travel & transportation. Part of the Swiss Post group, SPS is headquartered in Zurich (Switzerland) with an active presence in all important international economic regions.
SPS North America offers a comprehensive suite of business process outsourcing solutions and document management services including the transformation of key business applications from paper to digital documents enabling improved workflow and driving enhanced efficiencies. In the field of outsourced office services, SPS North America provides mailroom management, managed print services, reprographic services, IT helpdesk support, front office and reception services. The company has offices in New York City (HQ), Los Angeles, San Francisco, Chicago, Washington DC and Toronto, and operates secure document processing centers in Long Island City and Toronto.