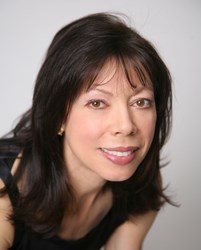 Houston, Texas (PRWEB) September 05, 2013
Houston's First Lady of Philanthropy, Dr. Carolyn Farb, and Blue Cure Foundation Founder and President, Gabe Canales, are co-chairing The Fred and Mabel R. Parks Inaugural Lectureship Series event. The luncheon and silent auction will take place on Friday, September 27, 2013 beginning at 11:30 am at the Hotel ZaZa Houston.
Dr. Rod Paige will receive the first ever Blue Cure Foundation Award for his extraordinary service to our country as one of the finest individuals who began his brilliant career as a classroom teacher, advancing to become Houston Independent School District superintendent, and serving as the 7th United States Secretary of Education. Dr. Paige is a member of the Blue Cure Foundation Board and is a prostate cancer survivor.
The renowned Margaret I. Cuomo, M.D. will be the Special Guest Speaker. Dr. Cuomo is the author of A World Without Cancer. Dr. Cuomo will provide a look at how profit, personalities, and politics obstruct real progress toward prevention, cure of the disease, and what individuals can do to live a cancer-free life.
The inaugural event coincides with September's Prostate Cancer Awareness Month. The Honorable Mayor Anise Parker will issue a proclamation to the Blue Cure Foundation for its empowering anti-cancer message of prevention. Several of Houston's downtown buildings will go blue including the Hotel ZaZa. Blue Cure is the blue side of the women's pink breast cancer movement.
Blue Cure educates families and their loved ones with the knowledge of healthier dietary and lifestyle habits to significantly become proactive in the war against all cancers --- especially prostate cancer. Today in the United States, one out of two men is diagnosed with cancer. One out of three women is diagnosed with cancer, and one out of four Americans die due to some form of cancer. Yet, according to the National Cancer Institute, more than half of all cancers are preventable. Blue Cure's mission is to prevent cancer before it begins and to reach a younger generation with the life-saving message of prevention.
"I became involved with the Blue Cure Foundation when I met Gabe Canales. He is an amazing individual and prostate cancer survivor who has almost single handedly created this lifestyle prostate cancer movement which focuses on prevention, education, and support. I hope many Houstonians will join us on September 27th as we celebrate living healthy lives." - Dr. Carolyn Farb
"There is a difference between raising awareness and changing the way people think. We're empowering and educating men (and the women that love them) with life-saving information." - Gabe Canales
About Blue Cure
Blue Cure Foundation is a 501(c) (3) organization dedicated to providing information on integrative approaches to prostate cancer prevention and treatment. The mission of Blue Cure is to save lives by advocating for increased prostate cancer research funding and encouraging preventative dietary and lifestyle habits before cancer strikes. Blue Cure delivers the life-saving message of prostate cancer prevention, and provides a global forum for the emotional, mental and educational support of prostate cancer survivors, their caregivers, medical treatment providers and advocates.
For more information, please visit http://www.BlueCure.org.