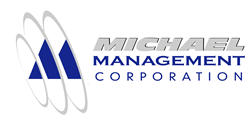 Live workshop addresses common SAP tax issues related to asset accounting.
San Diego, CA (PRWEB) September 05, 2013
Michael Management Corporation, a leader of award-winning SAP training solutions, today announced its upcoming 'Tax Workshop for SAP Asset Accounting.' This two-half-day virtual workshop is the latest installment in the company's ongoing series of monthly webinars and is hosted by SAP expert Thomas Michael.
This month's 'Tax Workshop for SAP Asset Accounting' will address common issues encountered when dealing with SAP Fixed Assets and tax requirements. Specifically, the workshop will cover:

Reporting basics for asset accounting
The 7 tax reports you really need
How to verify SAP depreciation numbers
How to handle bonus depreciation
Best practices for working with IT and Accounting
Mass changes for tax purposes
Q&A with Thomas Michael
The target audience for this workshop includes Tax Managers, Tax & Fixed Asset Accountants as well as IT analysts that support the Asset Accounting module in SAP. Each attendee will receive a Certificate of Completion at the end of the workshop.
The workshop is conducted online and takes place September 17th and 18th, 2013, from 1:00 pm to 5:00 pm EST. To register online, please visit:
http://www.michaelmanagement.com/workshop_sap_tax_fiaa.asp.
About Michael Management Corporation
Michael Management Corporation is a leading provider of SAP training, SAP access and recognized expert SAP consulting services. The company provides an unmatched level of SAP product expertise and consulting experience. Michael Management's online SAP training courses are used by many Fortune 500 companies around the world to train their users on SAP know-how. For more information, visit http://www.michaelmanagement.com.
Michael Management Corporation (MMC), the MMC Logo and the MMC Swoosh are registered or unregistered trade and/or service marks of Michael Management Corp. and are protected by US and international copyright laws. All other names, brands, logos, etc. are registered trade or service marks of their respective owners. MMC is not affiliated with SAP AG.