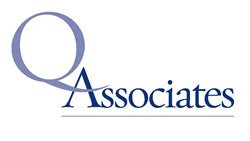 This is an amazing accomplishment of our company. I am very proud of the Queue Associates team" stated Jeffrey Goldstein, Managing Director of Queue Associates, Inc
New York, NY (PRWEB) September 09, 2013
Accounting Today recognizes Queue Associates, Inc. on the 2013 VAR 100 list, acknowledging the country's top accounting and ERP software resellers for the 9th consecutive year! Queue Associates is an internationally recognized, full-service information technology consulting firm, primarily focusing on providing Microsoft Dynamics solutions.
Accounting Today generates a report annually that ranks accounting software resellers by revenue. The VAR 100 report includes the number of company offices and employees as well as the top executive and products offered. Queue Associates has had a very busy 2013 with the opening of offices in Hong Kong, and Germany, and is thrilled to reap the benefits of such hard work.
"This is an amazing accomplishment of our company. I am very proud of the Queue Associates team" stated Jeffrey Goldstein, Managing Director of Queue Associates, Inc, "As we fast approach our 25th anniversary; we will continue to expand internationally, as well keep up our excellent customer service reputation and providing businesses with Microsoft Dynamics products."
About Accounting Today: Accounting Today is a leading provider of online business news for the tax and accounting community, offering breaking stories, in-depth features, insightful editorial analysis, and a host of Web-related resources and services. For more information about Accounting Today, please visit: http://www.accountingtoday.com.
About Queue Associates: Queue Associates Inc. is a full-service information technology consulting firm whose primary focus is to provide Microsoft Dynamics solutions. These interconnected solutions include accounting, finance, project accounting, financial reporting, Internet-enabled enterprise resource planning (ERP), sales force automation and customer relationship management (CRM) systems. Queue provides a full range of services including installation, implementation and training, customization, and ongoing technical support to clients. Queue's uniquely thorough Business Process Review, conducted by CPAs and MBAs, ensures that recommended solutions meet clients' current and long-term requirements. Queue Associates maintains office in New York City, New Jersey, UK, Germany, Hong Kong, and is available to serve clients worldwide.
Press Contact
Christian Barbariantz
cbarbariantz(at)queueassoc(dot)com
212.269.1313 ext. 126
###