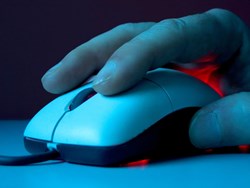 Spear-Phishing ALERT: National PR Firms who represent high-profile client causes ARE smack-dab in the bull's-eye of politically-motivated keylogger cyber-attacks.
Omaha, NE (PRWEB) September 05, 2013
If your National Marketing/PR Firm takes on high-profile clients, tackling controversial issues – be on high alert for a politically-motivated cyber attack that anti-virus and firewall programs reportedly can't presently block. It is called the so-called FBI MoneyPak Ransomware Virus keylogger, a reported newer variation. It is a covert hacker program that is used to spy & steal what a user types, and/or attempts to extort money, while modifying a registry and disabling the target computer.
The real FBI warns businesses about spear-phishing, in which internet crooks target online organizations solely based on their industry or cause involvement – that the cyber-criminal seeks to sabotage. National PR Firms who represent client causes are smack-dab in the bull's-eye of these politically-triggered cyber-attacks.
Omaha Marketing Firm Stern PR™ recently got hit by the dangerous suspected keylogger, an apparent newer variation that is proliferating nationally. The new USA Beef Additive Alert™ Campaign appears to be the main target.
The suspected keylogger discovery coincides with a handful of suspicious website log in warnings.
"We want authorities to investigate all incidents. We think the suspected keylogger attack was not a random strike, but we are not certain. We're concerned about stolen intellectual data, financial credentials and proprietary username/passwords. We hope the Feds pursue," said Stern.
Stern PR™ also reports that there has been a lone cyber bully protestor who appears to be engaging in phone & internet harassment, "so-called communications that in total, we think, cross the line and are far from civil discourse. Beef Additive Alert and Stern PR™ have verbally told this individual to stop calling our office," states Stern.
Stern PR™ Recommends Cyber Policy
"We suggest organizations of all kinds implement a 'Cyber Harassment Policy'. This is essentially a plan of action, to block, ban and ignore the communications of cyber bullies, while actively reporting the shenanigans to social media platforms and authorities, when appropriate," emphasized Susan Stern.
Lawmakers Should Scrutinize Cyber Laws & Resources
"We also strongly urge state & federal lawmakers to spend time examining the current laws on the books to see if we need tougher legislation and enforcement resources to combat cyber shenanigans directed at protecting small business & individuals. Are our laws up-to-date with today's technology?" opines Susan Stern, owner of Nebraska-based Stern PR Marketing™. Stern reported the crimes to a local FBI Field Office and the FBI's Internet Crime Complaint Center, plus other entities.
Havoc So-Called FBI Virus Caused
At Stern PR™, the vicious ransomware disabled one network computer, displayed a fake U.S. Justice Department warning and attempted to extort money. However, as the FBI warns, in a general reference to cause-triggered attacks, a cyber-criminal's motive may be more sinister – to steal proprietary data and use the heisted intellectual property to the crook's advantage, the modus operandi of Spear-Phishing.
Keylogger Slips past Firewalls
It's well-known inside the anti-virus community, that the best preventative attack software on the market cannot currently detect nor block the dangerous so-called FBI keylogger & its variations. None. Nada. Zilch. "So, if you're computers are struck, have IT support remove the corrupted keylogger post-break-in and run regular diagnostics," emphasizes Stern.
All PR Firms Vulnerable
"What this means is any computer infrastructure is vulnerable to random hackers and those with an ax to grind - a cause to protect. How did the malware infiltrate? There are many possibilities. You may receive the so-called FBI Virus/Keylogger/Trojan via an infected email from someone. Or, someone sends your business a Tweet with a link containing malicious code. Your browser could also be hijacked, automatically sending you to a page that forces the download," said Stern.
Company Targets Feel Jolt
"No one said it would be quick and easy to recover from a suspected keylogger attack. But fortunately, Stern PR Marketing™ has weathered the cyber storm remarkably well. We are forward thinkers. During the whirlwind, we relied on our strong security protocols, including an external data backup system, set aside computers and reliable IT support – allowing us to operate at full-speed on behalf of all our clients, including the Beef Additive Alert™ Campaign," stated Susan Stern, who beams a friendly smile and an upbeat attitude in spite of the goings-on by a cyber crook (s).
Stern PR™ Tips: What to Do if Cyber Outlaw Attacks

File a report with the FBI & the Internet Crime Complaint Center
Report Bullying to Facebook, Twitter & Google When Appropriate
Use Higher Social Media Security Profiles to Log In
Hire an IT Firm to Regularly Diagnosis, Detect & Fix Corrupted Computers
Frequently Change Username/Passwords using letters, symbols & #'s: Ex: T#xAs+51H2
Alert your Bank to Potential Fraud
Block, Ban, Hang Up & Ignore a Cyber Bully
Keep Current a Computer's Operating System & Anti-Virus
Upgrade to the most recent Flash, Acrobat & Java versions, which are Commonly Exploited
Stop Opening Emails or Links from Suspicious Characters
Immediately Shut Down Computer & Call IT, if a Suspicious Window Appears
Stay informed. Receive the latest cyber-crime news at the Internet Criminal Complaint Center – a partnership between the FBI and the National White Collar Crime Center (NW3C).
Susan Stern is owner/operator of Stern PR Marketing, a full-service, two person Omaha-based National PR firm that helps established businesses & organizations reach their target market using the entire marketing mix, while operating with a commitment to integrity and ethics. For more information, please contact Susan Stern, at Stern PR Marketing.