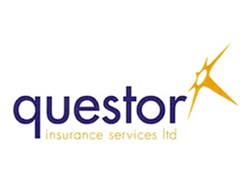 With UK economy improving and ever greater links being established between the UK and emerging economies, business travel may remain strong for months or even years to come.
UK (PRWEB UK) 5 September 2013
Vehicle hire excess and travel insurance specialist Questor Insurance looks at figures which show that business travel transactions in the UK leapt by 8%* during the second quarter of the year.
The survey of 38 members of the Guild of Travel Management Companies (GTMC) revealed that business travel transactions had increased by a staggering 4.5 million in the three months to June in a year-on-year comparison.
Recently revised figures from the Organisation for Economic Co-operation and Development (OECD) show that UK's economy expanded by a figure of 1.5% in 2013**, up from a previous forecast of 0.8%, may be just one the reasons behind a boost to business travel figures.
The GMTC also pointed to an upswing in business confidence, and the performance of the London Stock Exchange as further potential reasons behind the increase in business travel.
When the figures were broken down, rises were seen across all modes of transport including increases to rail bookings (up 7% to 1.36 million), air bookings (up 4% to 1.83 million). Hotel transactions also shot up by a staggering 16% to 1.14 million, compared to 2012.
The research also revealed an increase in car hire during the second quarter amongst business travellers; up by 9% to 94,000.
Commenting, Questor Insurance CEO Andrew Lawrence, said: "With UK economy improving and ever greater links being established between the UK and emerging economies, business travel may remain strong for months or even years to come.
"Organising business travel insurance in advance will mean that you are covered for any business equipment you take on your trip, as well for the loss of business money you take on your trip to a pre-specified limit."
Buy your business travel insurance at Questor today.
Questor Insurance's 'Be Holiday Savvy' campaign is running from June to September and will provide travellers with a wealth of handy hints and tips to make the process of planning and executing their foreign holiday that much smoother.
Sources
*http://buyingbusinesstravel.com/news/0321326-uk-getting-%E2%80%98back-business-travel%E2%80%99-%E2%80%93-gtmc
** http://www.telegraph.co.uk/finance/economics/10282920/OECD-revises-up-UK-growth-as-construction-grows-at-fastest-pace-in-six-years.html
About Questor Insurance Services Limited
We are an independent privately owned insurance intermediary that is authorised and regulated by the Financial Conduct Authority. Questor Insurance designs and distributes niche insurance products for global markets at the same time providing great customer service via a dedicated in-house team.
Our mission is to provide our clients with the best niche insurance products and client service. We do this by designing our own insurance products, building our own software and by providing detailed and ongoing training to our staff.
We pride ourselves on providing the personal touch to our customers, you can telephone, email or make contact through our Live Chat application. Whichever way you make contact with us you will always find that our staff are ready to go the extra mile to assist.
Questor Insurance also supports its customers through the claim process. We have access to the Underwriter's claim systems so that we can provide our customers with updates on their claim and we meet with the claim handlers regularly to discuss servicing issues. We are also in the process of developing what will be an industry-leading claims platform to streamline the claims process even further to the benefit of our customers.
Questor Insurance currently offers insurance in three product classes, Vehicle Hire Excess, Travel Insurance and Excess Protection.
We started trading in August 2007 having received our authorisation from the Financial Conduct Authority's predecessor in July 2007. We are a dynamic innovative business with committed staff which translates into a great business. Our products are supplied retail to this website and wholesale to other sites.