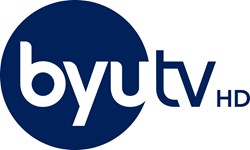 Provo, UT (PRWEB) September 09, 2013
BYUtv has renewed its first original scripted series, Granite Flats, which premiered last April and quickly became the most watched show in the network's history. The entire cast will return for a second season, along with the original creative team, to take viewers deeper into the evocative portrayal of the intrigue, fear and small town innocence that characterized Mountain West America at the height of the Cold War. The eight new one-hour episodes will continue to deliver suspense, nostalgia, drama and romance – all with a twist of science fiction – echoing the era's tensions and suspicions, uncovering events surrounding actual little-known covert United States military operations and focusing on the realities of growing up during that unique moment in our nation's history.
"BYUtv's first foray into producing a scripted series surpassed all of our expectations, and Granite Flats has attracted more viewers than any other program in the network's history," said Derek Marquis, executive producer of Granite Flats and Managing Director of BYUtv. "The enthusiastic response the show has received, from both viewers and critics across the country, has been inspiring and confirms that there is a large and diverse national audience looking for prime time programming that the entire family can watch together. We're delighted to continue the Granite Flats adventure with our growing audience."
Filmed entirely in Utah, primarily on authentic 60's era locations, Granite Flats is a coming of age story set during a complicated time, when life was simultaneously unsettled and innocent. Season 2 kicks off in the fall of 1963. Set in the small Colorado town of Granite Flats, the Cold War rumbles underneath the lives of a group of school children, the Chief of Police, and the staff at the local Army base and VA hospital. Three unlikely young heroes, the school science geeks, have banded together to form their own private detective agency, but the implications of what they're investigating is actually bigger than anyone realizes. The Chief of Police has been approached by the FBI to help ferret out a KGB spy hiding somewhere in their midst. A nurse at the VA Hospital has learned that her boss is running some mysterious tests on soldiers, part of the CIA's top secret MKULTRA program to develop mind-control as a weapon against the Soviets.
"Right from the first episode, Granite Flats delves into content that is based on fact, yet is actually much stranger than a lot of science fiction," said executive producer and director Scott Swofford. "Balancing timeless issues of adolescent trials and tribulations and parenting challenges with subjects like spy craft, double-agents and espionage, the second season's story arc will be even more intense. That said, every minute of Granite Flats is family appropriate, and the ensemble of characters and plot development is specifically created to appeal to a diverse age group."
Since 2011, BYUtv has created a breadth of original "see the good in the world" programming that fills a void in entertainment the entire family can enjoy together, including sketch comedy, history, music and documentary offerings. The High Definition network continues to build steady momentum, drawing new viewers to its shows from every state of the country via cable, satellite and multiple digital media platforms including byutv.org, iOS apps for iPhone and iPad, the BYUtv Roku channel, new apps for Android and a BYUtv channel on the Microsoft Xbox 360 platform. As with all of BYUtv's programming, Granite Flats is available to more than 53 million households.
To watch Season One of Granite Flats and learn about the cast and creative team, go to graniteflats.com.
About BYUtv
Owned by Brigham Young University and based in Provo, Utah, BYUtv is a groundbreaking High Definition television network, which has built its roster of original "see the good in the world" programming to fill a void in the primetime market. Amidst the proliferation of TV content, the network's offerings stand out for their thoughtful examination of redeeming elements in our fast-paced, multifaceted world. The topics are varied, hard-hitting and nuanced. Whether through unrivaled live college sports coverage, documentary and feature films, scripted and improvisational comedy, scripted dramas or unscripted reality programs, BYUtv is a vital presence in the contemporary television landscape. The non-commercial station's reach is unprecedented at any university in the world, and offers approximately 1,000 hours of original programming annually, including 500 hours of live HD collegiate sports.