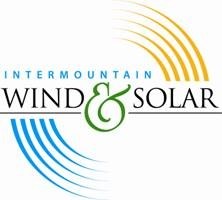 Salt Lake City, Utah (PRWEB) September 04, 2013
Over the past six months, IWS has introduced and hosted a series of community initiatives that are focused on educating residents about the importance of renewable energy. Providing information about solar panels in Idaho and Utah has allowed individuals to become more aware of not only the benefits of renewable power, but receive discounted prices as well. The classes cover everything from installations to emergency power in Utah and offer participants bulk community pricing. With the success of their Salt Lake City and Idaho initiatives, IWS is taking the initiative to residents up north.
Going with renewable energy results in major incentives.
With the community initiative, IWS makes a presentation about the benefits of utilizing the solar panels in Idaho and surrounding states. With climates that get a large amount of sun, they prove to be ideal locations for optimum energy absorption. Educating residents about the costs associated with installation allows them to get an idea of how much money they will eventually save over time after balancing costs. Basically eliminating power bills, the solar installers in Utah offer numerous benefits for home and business owners. The initiative guides people through what those benefits are and how to receive them at an affordable price.
Buying in bulk results in maintaining large incentives while getting smaller prices.
Whether consumers are interested in purchasing photovoltaic systems or mobile units for emergency power in Utah, the community initiative offers solutions that make different options affordable. Bulk pricing provides the opportunity to acquire a renewable energy system without all the overhead costs. Ordering and delivering in bulk allows the solar installers in Utah to offer lower prices than the competitors, resulting in more installations over time. This action has increased the amount of interested customers exponentially over that past six months, turning people towards the services and increasing curiosity towards solar and emergency power in Utah.
"The initiative has proven to be really successful," said Doug Shipley, owner of IWS. "People are really interested in how a renewable unit can be beneficial to them in the long run. Offering the community initiative also gives them a chance to receive discounted prices, making it more obtainable to home and business owners in the area."
IWS is currently preparing for more future initiatives for more areas. With past initiatives covering mobile units and solar panels in Idaho, the company is focusing on broadening those areas and spreading into other states like Colorado and Nevada. For more information about the dates and times of the current initiative, visit their website at http://www.imwindandsolar.com.