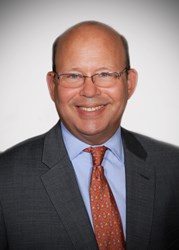 Puerto Rico has one of the most dynamic economies in the Caribbean region, however, the slow economic recovery continues to present challenges for the financial services industry. This is an ideal time for companies to re-gear for long-term success.
Atlanta, Georgia (PRWEB) September 05, 2013
Bank Solutions Group, LLC (BSG) announced today that Miguel Vargas has joined the consulting firm as a partner based in Puerto Rico.
"Miguel brings to our firm immense financial services industry experience as an executive and consultant," says BSG's Senior Managing Partner Les Riedl. "He is recognized as an industry leader and innovator, with banking, payments and technology expertise. We are very pleased to have him join our consulting team and look forward to leveraging his expertise to help clients in Puerto Rico and across the Caribbean and Latin America."
"It's a challenging time for the financial services sector in Puerto Rico," said Vargas. "But the impressive team of experienced practitioners BSG has assembled are bringing innovative solutions, with a global perspective, to the many challenges their clients face. I am excited to be joining the BSG team."
Vargas has over 30 years of experience in the financial services and payments sector having held diverse management positions with business development responsibility for Puerto Rico and the Caribbean. He has worked with leading multinational enterprises such as Citicorp, Chase, Evertec, Visa International, and MasterCard Worldwide with responsibilities ranging from managing issuing business, product development and launches, development and management of acquisition, activation, and usage campaigns, marketing and public relations, and business development. His expertise includes strategic new market entry, growth and communication strategies. He holds an MBA from the University of Michigan-Ann Arbor and is fluent in Spanish.
About Bank Solutions Group, LLC
Bank Solutions Group, LLC is a management consulting firm that helps banks, credit unions and other financial services client-partners in meeting complex business challenges to achieve higher performance and gain competitive advantage. BSG is headquartered in Atlanta with representatives in 8 U.S. cities and has a global presence with teams based in eleven countries in North America, South America, Europe and Asia Pacific.