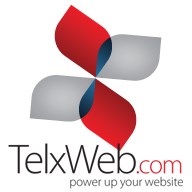 Miami, FL (PRWEB) September 09, 2013
When a company is ready to build their own website for the first time, it can be difficult making a decision as to where and how to start. Many business people understand the nuances of their own business area, but do not have any specialist skills appropriate for building and designing a website. There are many areas to consider, from domain names to the number of pages required, as well as the aesthetic look and functionality. As with any business, web design and development is a specialized skill that requires expert knowledge, as well as careful planning and execution. It is useful for a company to be able to get several quotes and compare them. The more quotes a company can get in order to compare the price and quality of service, the better, which is why most business owners look for service providers who offer free quotes.
Telx Web, a company specializing in SEO in Miami, announces new complimentary quotes for companies seeking a bespoke package of web services. Building a website is a big commitment and a business needs to have every question answered, and to understand exactly what the cost will be. There are costs associated with designing and building the web site, as well as running it and managing the content. There may be specialist training required, in order to teach company employees how to update and run the website on a regular basis. It is also essential that company employees have an understanding of SEO techniques in order to maximize traffic to the site. All of these costs need to be built into a quote. Telx Web has the ability to give a free quote for every aspect of web design and development. The Telx Web team is made up of web designers and developers, as well as project managers and SEO experts. The company employs one of the best teams of web designers in Miami, and has the ability to put together a fully comprehensive service for its clients that includes every aspect of website construction and management. Any business owner doing an online search for a web developer in Miami will often find that Telx Web appears at the top of local listings thanks to the company's popularity and excellent reputation. Potential clients looking specifically for an expert SEO company in Miami will also find that Telx Web can meet their needs. SEO has become the most important tool through which businesses build their online reputation and draw traffic, and thus potential new customers, to their website. It is essential to have an efficient and effective SEO strategy in place after building an attractive and functional website.
About Telx Web: Telx Web specializes in providing bespoke website services and is one of the most popular choices for companies looking for an SEO firm in Miami. For more information about website services, including design, content management systems and bespoke SEO solutions, call toll free: 1800 7070.WEB (932) or visit telxweb.com/.