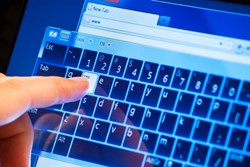 A website-based proxy gives them the power to unblock without the need for administrator user privileges.
Dallas, Texas (PRWEB) September 05, 2013
idcloak has released a new Proxy Browser, a website-based service which allows fast, free access to YouTube videos in countries or on connections where the site is restricted. The release comes as the growing demand for YouTube unblocking services places increasing strain on the free unblocker service industry.
idcloak's Robin Welles says the idcloak proxy is designed to cope with these fresh demands, "We operate a well-constructed system through high speed data centers and use the DNS setup to its maximum potential. Recent performance tests have shown that our decision-making was sound: YouTube videos load more quickly than all of the free competitor services we looked at."
The flexibility of the website-based proxy is the reason idcloak chose this system over alternative proxy delivery methods such as the proxy browser plugin or proxy software. "All other unblocking services require installation or reconfiguration of some sort. While that may be fine for some users, others using shared machines are not able to make changes to their system. A website-based proxy gives them the power to unblock without the need for administrator user privileges."
One obstacle that idcloak will inevitably face with this release, however, is the fact tougher censorship systems will inevitably block access to the idcloak site itself, "This is an eventuality we expect; indeed our site is already blocked by the Great Firewall of China. The answer is to deliver a suite of unblockers and not to be hamstrung by a single-service offering."
idcloak's suite of unblockers includes a recently launched list of IP proxies, which can easily be circulated among proxy users by email in the event that idcloak.com is blocked on their Internet connection.
The idcloak VPN service, although requiring software installation, operates the most powerful unblocking technology of any of idcloak's services. It is due for release later this month. "The VPN stands apart from all other proxies. Once set up, it can discretely unblock any site or service from anywhere," says Welles.
For more about idcloak's work in privacy, security and internet freedom, see idcloak.com.