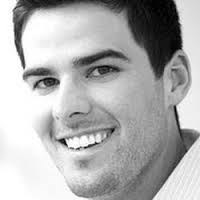 Tampa, FL (PRWEB) September 05, 2013
Email List.com, EmailOutbound is a highly regarded name for being the source of the most comprehensive, extensive and accurate real estate agents in the industry. Over the years, it has set its standard above the average real estate agent list providers by strictly maintaining quality list at highly affordable prices.
If the prime focus of a business is to market your products or services across real estate agents, then a reliable real estate agent list is imperative. EmailOutbound realtor list consists monthly updates on over 900,000 real estate agents from across the United States. EmailOutbound assists businesses with one the largest real estate agent list in the industry.
US Real Estate Agent Email List
900k+ Real Estate Agents - 100% with e-mail
Included Fields: Real Estate Agent Name, Email, Company Name, Address, City, County,State, Zip and Phone Number
**Free Bonus: 237,591 real estate offices ($195 value!).
Same Day Delivery
Updated Monthly
Unlimited Usage
In over ten years of business, EmailOutbound has made its mark direct marketing industries by offering some of the best value real estate agent email list available. Its email list of over 300 million records is used by salespeople across the United States.
EmailOutbound offers a wide variety of high-quality real estate agent email list, ranging from homeowners and new homeowners who are in the market for multiple types of real estate, home insurance, to the lists of motorcycle, boat, and RV enthusiasts who may be interested in property insurance. Another popular list has been Home Owners, which is chock-full of prospects for real estate agents and various other salespeople alike.
"Sales leads are the life line of any business. There is no need to pay 1.00$ or more per lead when you can get the highest-quality, realtor email list from EmailOutbound," says VP of Sales and Marketing, Gina Galina.
About EmailOutbound
With more than 40,000 customers, EmailOutbound provides email list and email marketing tools for small to mid-sized businesses and non-profits. EmailOutbound solutions allow for easy creation of email newsletters, surveys and other online marketing programs. Email-list.com founded in 2002 offers a suite of custom and managed services designed for mid-sized organizations, learn more at
Contact
Tom Bell
VP Of Corporate Communications
877-403-6245