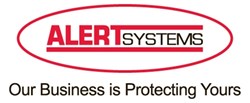 A Playstation 2 and an accompanying 16 games were taken from the John Kennedy North East charity shop.
(PRWEB UK) 7 September 2013
According to Chronicle Live on August 29, police are investigating after a young girl may have been involved in a theft from a charity shop in the seaside town of Whitley Bay. A Playstation 2 and an accompanying 16 games were taken from the John Kennedy North East charity shop, which raises money for the skin condition epidermolysis bullosa.
The theft is believed to have occurred between 12:48pm and 12:58pm on Saturday 24th August. Priced at £50, the stolen games console had a prominent position in the store's window display, and was donated by a child who wanted to help the charity. Eric Duffield, the charity's trustee, believes that, along with two men and a woman, a young child possibly aged between seven and eight was also involved in the theft.
He told Chronicle Live that:
"It is just gut-wrenching. You can't believe that somebody would steal from a charity shop. If the little girl is involved then it looks like she has done it before. I might be wrong that she was involved – and I hope I am – but my gut instinct tells me that I'm not. I have never experienced a child being part of a theft or part of anything in this way."
Police are using the CCTV footage as part of their investigations to determine the course of events and who was involved.
A representative for AlertSystems commented:
"Unfortunately charity shops are not exempt from incidences of theft, and so a CCTV security system can play a vital role in protecting the store. As with any store, CCTV can help to deter thefts, but if an incident does occur, the footage can provide evidence as to the course of events which police can then use in their investigations."
AlertSystems manage and maintain over 5000 security installations throughout the UK and are specialists in providing business security solutions. Offering professional service and a complete range of security services such as monitored alarm systems, Automatic Number Plate Recognition and Avigilon CCTV security systems. AlertSystems offers effective and reliable solutions to security problems.