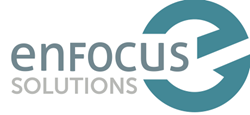 Participants will leave with a greater understanding of the root causes of employee resistance.
San Antonio, TX (PRWEB) September 06, 2013
Enfocus Solutions today added a new webinar to its educational line-up, addressing ongoing challenges in promoting buy-in and managing change when it comes to adopting processes and tools.
Enfocus Solutions Chief Visionary Officer John Parker noted the importance of exploring this topic. "Developing a new requirements engineering process is easy. Buying and installing a requirements management tool is easy. But changing the way people work? That can be difficult," he said.
In the new webinar, "Culture, Management, Processes, and Tools," to be held October, 24, 2013, at 12:00 PM EST, requirements experts Parker and Karl Wiegers will discuss cultural issues that affect how people adapt to new processes and tools, and how the behavior of managers plays a big role in steering people toward better ways of working. Participants will leave with a greater understanding of the root causes of employee resistance, and with solutions that will engage and empower their work force.
While this is the 26th webinar in Enfocus Solutions' Educational Series, the October presentation marks the first time the two "Thought Leaders" of Enfocus Solutions will address audiences together.
Parker, a frequent requirements management presenter and blogger, has overseen and implemented over 300 projects throughout his career and is encyclopedic in IT strategy, business analysis, project management, Agile methods, enterprise architecture, infrastructure, risk management, and process and data modeling. He is gifted at distilling vast amounts of industry practices into practical and usable insight.
Wiegers is the principal consultant with Process Impact. He has provided training and consulting services worldwide on software development, management, and process improvement. He is the author of several books on requirements management, including the soon-to-be published "Software Requirements, Third Edition," which he co-wrote with Enfocus Solutions' thought leader Joy Beatty, a vice president at Seilevel.
Wiegers also contributes to the Enfocus Solutions blog and has provided six eLearning courses that are contained in the company's business analysis solution, Enfocus Requirements Suite™.
These types of insights, along with the interactive Analyst Advisor forum, boot camp videos, and reference guides, make up the Suite's Professional Development Platform and set it apart from other tools on the market today, said Parker.
Enfocus Requirement Suite™ is a business analysis tool that provides requirements and knowledge management, along with business analysis moxie, guidance, and support. It is the only solution that combines software, dynamic collaboration, and professional development, thus empowering businesses to improve their business analysis capability to deliver greater value.
Registration information for "Culture, Management, Processes, and Tools," along with access to the additional webinars in Enfocus Solutions' educational series is available here.
About Enfocus Requirements Suite™
Enfocus Solutions Inc. helps businesses spur innovation, save time, and cut costs by capturing, managing, and leveraging the requirements of their people, processes, and technology. Its flagship product, Enfocus Requirements Suite™, a web-based tool, automates business analyses and requirements management best practices to enable successful enterprise IT project delivery. The tool is the only application available that permits and encourages stakeholders to directly contribute and collaborate with IT project teams. Enfocus Solutions Inc. is a privately held company headquartered in San Antonio, Texas.