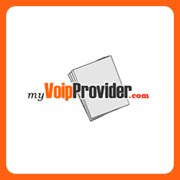 Fall is a time of change. And there is no better change than a few extra dollars in the wallet due to some cheap VoIP phone service.
(PRWEB) September 05, 2013
The leaves outside are turning red and gold and Americans everywhere are starting to pull out their favorite fuzzy sweaters from the closet. It's the changing of the season, and it's a great time to make a few changes to help save money before the inevitable cost of Halloween costumes and holiday feasts.
One such way to save money is through cheap phone service with Internet calling (also called VoIP). Internet calling is routinely 50 to 80% cheaper than traditional phone calling. In fact, there are several unexpected fall items that are actually more expensive than a whole month of phone service with VoIP. That's why MyVoIPProvider is announcing 5 unexpected autumn items more expensive than cheap VoIP phone service.
1. Hard Cider
Fall is the season of hot mugs of cider for the youngsters and glasses of hard cider for the grownups. A six-pack of hard cider, the perfect start to any Halloween or fall party, can easily run from $8 to $12 a pack. Residential VoIP phone service only runs for about $6 to 7/month. Popular providers like VOIPo or Axvoice only charge about $6.25/month for full-featured phone service.
2. Fuzzy Scarf
There's nothing that signals fall better than a scarf. Interestingly enough, phone signals with VoIP are cheaper than an autumn scarf. The average price for a warm scarf can cost anywhere from $12 to $15--which is nearly twice the amount of cheap VoIP phone service for a whole month. A scarf is a great accessory, which is something residential VoIP providers know a thing or two about. Nearly all VoIP plans are filled with extras like 3-way calling, telemarketer blocking, and caller ID.
3. Lawn Rake
All kids look forward to it, and all adults dread it: fall is the time of falling leaves. This means plenty of leaf piles to jump into, and plenty of piles of leaves to rake up. Luckily, parents can rake up savings with VoIP phone service. The average lawn rake costs about $12 to $14, which is about two whole months of cheap phone service.
4. A Good ole Pumpkin
Fall means pumpkin pie, pumpkin treats, and of course, carved pumpkins for Halloween. Unfortunately, that big old pumpkin is more expensive than it looks. A big pumpkin ripe for carving can run anywhere from $15 to $20. That's nearly the amount of phone service for the whole fall season. And the great thing about Internet calling is that most plans offer mobile VoIP apps so families can bring their cheap home phone service with them to the pumpkin patch.
5. Soup Cups
Once September hits, it's time to replace those summer ice cream bowls for fall soup bowls. A good soup bowl can cost about $10 a bowl, which makes a standard set of 4 nearly the cost of six months of cheap Internet calling. Soup might give comfort and warmth on a cool autumn night, but cheap phone service for half a year is even more comforting for the savvy spender.
Fall is a time of change. And there is no better change than a few extra dollars in the wallet due to some cheap VoIP phone service in time for autumn.