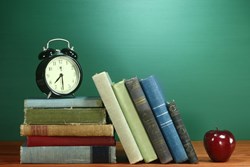 Orange, California (PRWEB) September 05, 2013
The State of California, through the California Housing Finance Authority (CalHFA) and the California State Teachers Retirement System (CalSTRS), is making a concerted effort to provide affordable housing options for teachers, staff and employees of California's public schools, school districts and community colleges.
"Teachers now have the opportunity to live closer to their schools, commute a lesser distance, and afford a home of their own." says Scott Schang, a branch manager for Broadview Mortgage.
For teachers looking to buy a home at the beginning of this school year, that effort has been well worth it. CalHFA has allotted $5 million to go towards helping teachers at disadvantaged schools purchase a home.
After bringing back the Extra Credit Teacher Program, and with the expectation of the return of the CalSTRS home loan benefit, this is a new opportunity for California's education professionals to become homeowners.
This program is intended for eligible teachers, administrators, classified employees and staff members working in either county, continuation, or high priority schools (schools with Academic Performance Index (API) ranks of 1-5) in California.
Applicants must also be first-time homebuyers. There are exceptions that can be made to waive the first-time buyer requirement, however this should be discussed with an approved CalHFA lender.