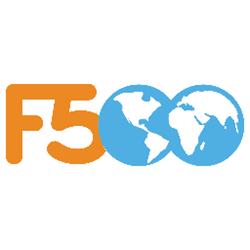 The roundtable will be a unique opportunity to examine the changes happening right now within what has been called American 'conservatism.'
Washington, D.C. (PRWEB) September 05, 2013
Future 500, a non-profit organization that focuses on market-based solutions to break through corporate and legislative gridlock, will host a new roundtable discussion, The Future of Conservatism, on September 24 at the National Press Club in Washington, D.C., as part one of the "Future of Ideas" series. Preeminent conservative journalists and thought leaders—including editor of The American Conservative Daniel McCarthy, syndicated columnist Charles Hurt, editor of ConservativeBlackChick.com Crystal Wright, and CEO of Future 500 Bill Shireman—will explore what being a conservative means today, and where conservatism is headed, in a panel moderated by Washington DC consultant and thought leader Stephen Jordan.
The second half of the discussion will focus on what it means to be a young conservative, and how conservative leaders can appeal to a new generation, including expanding beyond conservatism's white, suburban and rural base. Moderated by Nick Sorrentino, the Director of Political Outreach for Future 500, he will be joined by Norman Singleton, Vice President for Policy at The Campaign for Liberty, Lori Sanders, Policy Analyst at The R Street Institute, and Brittany Morrett of LIBRE, for a spirited discussion of these important issues.
"There are a many changes happening within the American conservative movement, from the growing libertarian influence, to a renewed concern with business partnering with government, to a real conservative war fatigue," says Future 500's Nick Sorrentino. "The roundtable will be a unique opportunity to examine the changes happening right now within what has been called American "conservatism."
For more information, please visit http://www.Future500.org. Please RSVP for the event, as seating is limited.