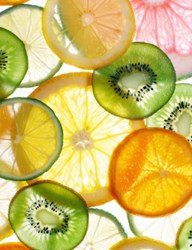 Redwood City, CA (PRWEB) September 07, 2013
Zion Health is proud to announce Apple Health Foods, located on 1011 El Camino Real in Redwood City, CA will now carry Adama Minerals Anti-Aging C serum for local residents. Vitamin C is known for its potent antioxidant properties and is a popular natural remedy for eliminating and preventing wrinkles. Zion's C serum is available at local health food stores and beauty supply stores in the U.S. and Canada and is now available at Apple Health Foods in Redwood City, California.
According to the National Institutes of Health, Vitamin C is an important antioxidant responsible for skin growth, cellular repair and protection from free radical damage like the sun's ultraviolet (UV) rays. Dermatologists recommend Vitamin C skin care products to protect the skin from UV light by neutralizing free radicals. Zion's Anti-aging Mineral C Serum contains concentrated levels of Vitamin C along with Vitamin B and Vitamin E to combat free radical sun damage, age spots and fine lines.
Zion's C Serum is now available at the natural, neighborhood nutrition store Apple Health Foods in Redwood City, CA. With over 40 years of high quality customer service, Apple Health Foods is one of the most respected vitamin stores in Northern California. Apple Health Foods prides themselves on an excellent staff, remarkable customer care and a vast selection of hard-to-find natural body care products and supplements.
Zion Health's Vitamin C Anti-Aging Serum and organic, natural ancient clay products are available at health food markets and co-ops throughout the United States and Canada. Zion Health provides its consumers with pure skin and body care products that are 100% vegan, free of parabens and aluminum and formulated using certified organic ingredients whenever possible. Zion Health's organic skin care products are available for wholesale orders at http://www.livingnaturally.com.