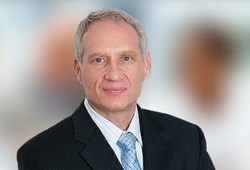 Our new site is an information resource for visitors struggling with a legal issue
Indianapolis, IN (PRWEB) September 05, 2013
The Indianapolis law firm of the DeVries Law Office has launched a new website, providing an important legal resource to current and potential clients.
Attorney Scott DeVries has provided personal and professional representation to the people of Indiana for 17 years. The new site offers helpful information regarding the firm's areas of practice, including business, criminal, elder, educational and governmental law. The DeVries Law Office has a special focus in driver's license suspension and traffic violations.
"Our new site is an information resource for visitors struggling with a legal issue. We certainly hope they use it as an initial introduction to solutions for problems, then let our firm guide them through the legal process personally," said Mr. DeVries.
Scott DeVries has an extensive breadth of legal and practical experience. Before beginning his law career, Mr. DeVries was an officer in the United States Marine Corps, serving as a tank platoon commander and officer in charge of top-secret material. Since graduating summa cum laude from law school, Mr. DeVries worked as a Marion County deputy prosecutor concentrating on major felony cases, including murder trials, and served as a Master Commissioner in felony criminal courts. Before opening his own Indianapolis law firm, Mr. DeVries served as the General Counsel for the Indiana Bureau of Motor Vehicles.
About the DeVries Law Office
The DeVries Law Office has developed a reputation for providing effective and efficient representation to businesses and individuals in the Indianapolis area.
Whether clients are fighting an Indianapolis speeding ticket, trying to keep their drivers' driver's licenses to protect their livelihoods or in search of an elder law attorney for their loved ones, The DeVries Law Office is here for clients every step of the way.
Mr. DeVries offers legal counsel primarily in the following areas:

Driver's license suspension
Elder law
Small business law
Estate planning
Criminal law
DeVries Law Office provides large firm diversity with small firm service. Located in Indianapolis, Indiana, the firm represents clients throughout the area. The new website explains each practice area offered by the firm in greater detail.
For more information, please visit http://www.devries-law.com/ or call 317-752-7563.
DeVries Law Office
1512 N. Delaware Street
Indianapolis, Indiana 46202
317-752-7563