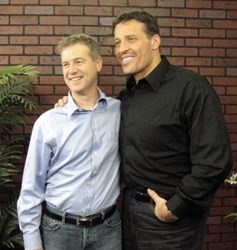 Product launches are here to stay, and if you want to run an effective launch you're going to need to use new and creative ways of running your launch sequence
(PRWEB) September 16, 2013
On Monday, 16th of September, 2013, Jeff Walker is launching his newest version of his infamous training Product Launch Formula 4.0 where he continues to teach entrepreneurs and businessmen how to launch successful, highly profitable products in any business category.
Who is Jeff Walker?
Called the $400 million dollar man, Jeff Walker i.e. the Internet Entrepreneur Extraordinaire barely earned enough 15 years ago. While he scraped by to provide for his family, he finally got the break he needed and over that fifteen years, he has earned millions.
His story is one of the most inspiring stories today according to a Forbes magazine article. Founder of Internet Alchemy, Inc., Walker started selling investment advice through email -doing all this in the comfort of his humble home in a small Colorado town. What makes his story a wonderful one is that he is an ordinary man who used to have problems paying the bills like the rest of the population.
Fifteen years after tinkering with what the internet can do or has to offer, Jeff Walker developed his Product Launch Formula and later sold it to many business owners making himself a cool $20 million. The $400 million part is how much business owners can make through his PLF training.
What is Product Launch Formula 4.0?
PLF 4.0 is a training system to teach members how to launch successful products in any niche to make even millions of dollars per launch. Jeff started this training with a free part in the prelaunch period. The value offered in this free training forced ElSayed ElAssal; the expert reviewer to follow this system and do his review. People can read detailed Product Launch Formula 4.0 review here.
PLF 4.0 is formed of 6 major modules which cover all aspects of the process of launching products. In summary, these modules are:

Module 1: The core strategy and tactics of the formula.
Module 2: The quick launch and prelaunch.
Module 3: How to create launch story and prelaunch content in sequence.
Module 4: Launch list secrets, planning launch content and joint ventures.
Module 5: The Actual launch process including affiliate and eCommerce launches.
Module 6: The evergreen launches as the most profitable type of launches.
Mr. ElAssal is also offering a big bonus deal for his first 20 customers of PLF 4.0, interested businessmen can check this bonus here.
For those looking for more information about Product Launch Formula 4.0, visit the official website by clicking here.