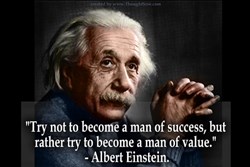 As we look ahead into the next century, leaders will be those who empower others. - Bill Gates
Philadelphia, Pennsylvania (PRWEB) September 10, 2013
" Breaking News!" Having a business isn't for everyone. In fact, 95% of people fail according to eHow. That's why we designed the promoters program. It's specifically designed for people who don't have any specific skill set or products to sell, but who know a lot of people that do. Bio-Views social networking platform wants quality people who have something great to share; people who have extraordinary passion and drive to become a success.
Bio-Views is not associated with multi-level marketing. We are simply a new social network with a unique system to help people start their online business. By promoting Bio-Views and referring quality people who want to own an online business users will be compensated. Each business applicant has to pass through the quality control system to ensure "A" quality and certified information. Promoters will earn commission for the initial referral, however Bio-Views also gives 5% to the promoter on a monthly basis as a residual bonus to award them for helping the business owners get started and grow. This system was designed to help promoters and online business owners be successful. Due to the system being virtual, Bio-Views pays out to anywhere in the world.
People deserve to enjoy life's riches and become successful. According to the SBA, many people don't have thousands to spend on an idea for a business and that's why Bio-Views was created. The executive team has helped many businesses grow and become successful, but they wanted to come up with a way to really go global and help people worldwide. Without taking any risk, there is no reward. Bio-Views minimized the business risks and enabled a proven system to help spur the growth businesses using Bio-Views platform. This is for the people. The world will constantly innovate and people must be prepared for major changes in the business world. No jobs available, no sweat, start an online business. As Robert Kiyosaki says, "Losers are people who are afraid of losing."