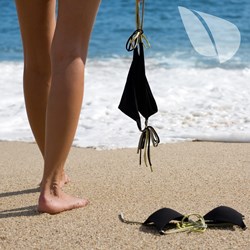 TrueNudists.com has become a haven for those in the nudist lifestyle.
Phoenix, Arizona (PRWEB) September 06, 2013
Launched in 2007, TrueNudists.com is an online social media site for nudists and those who prefer a clothing-optional lifestyle. In six years, the site has grown to a membership of 200,000 users around the globe, averaging 50,000 new members annually.
The goal behind TrueNudists.com is to provide a safe online community for nudists to meet virtually, develop friendships, and then potentially meet in person. Events occur through the site as well as through complementary meeting sites such as Meetup.com. To date, members have taken part in nude yoga and nude recreation week, and they recently helped to grow the numbers of the World Record Skinny Dip day in July 2013.
Combining the popularity of sites that focus on social media, event planning, and even dating, TrueNudists.com has become a haven for those in the nudist lifestyle. "Our goal has always been to provide a safe online community where both male and female nudists feel comfortable sharing pictures and life stories in an attempt to meet others who think similarly," shared the site's creator. TrueNudists.com does allow members to do that, mostly free of charge, with some components requiring a paid membership.
To continue to provide users with an experience that will keep them coming back, the site's developer has added chat rooms, improved privacy settings, and enhanced the ability to plan events. These ongoing upgrades also allow site administrators to find members who are abusing the site or other members. "Just like the real-life nudist community, TrueNudists.com is a family-friendly environment. Abusive behavior or anything resembling pornography is not tolerated, and members who are taking part in those activities are immediately removed," assured the site's creator.
Nudism is a popular pastime around the world, with resorts, cruises, and hotels catering to a textile-free lifestyle scattered across the continents. TrueNudists.com allows people to find those resources quickly, as well as identify friends with whom to participate in nudist activities.
For more information about TrueNudists.com, please direct inquiries to the site's communications and public relations representative, Amanda Collins of The Grammar Doctors, in Phoenix at 480-518-4462 or amanda(at)grammardocs(dot)com.