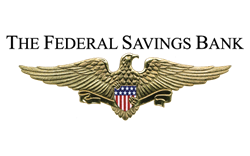 New Jersey has one of the highest foreclosure rates in the country - 6 percent - second only to Florida.
Chicago, IL (PRWEB) September 05, 2013
The Federal Savings Bank has been gaining confidence to give more loans as new data shows progress is being made with regard to reducing the rate of foreclosures and distressed properties in the United States.
CoreLogic reported a 25 percent drop in foreclosures year-over-year, from 65,000 in 2012 to 49,000 in July 2013. However, in states with judicial protections, where the foreclosure process is tied the judicial system, reducing shadow inventory has taken much longer. While such protections prevent many foreclosures, the same procedures delay getting those homes back on the market, possibly having unintended consequences. It will likely take a few more months for judicial states to begin unloading shadow inventory.
For instance, in New Jersey, an average foreclosure can take nine months to conclude. However, because of the backlog of foreclosures yet to get their day in court, foreclosure times are being pushed up two years before coming to a definitive end.
"Every state posted a year-over-year decline in foreclosures and serious delinquencies fell to the lowest level since December 2008," said Anand Nallthambi, president and CEO of CoreLogic. "Not surprisingly, non-judicial states have come the farthest the fastest in reducing shadow inventory and lowering delinquency rates."
New Jersey sees jump in rates
The national average of foreclosures is 2.4 percent. Out of the 24 non-judicial states, only Oregon and Nevada have a higher foreclosure rate than the national average, at 2.7 and 3.7 respectively. The other 26 states, such as New Jersey, skew the numbers - 12 of those states have higher foreclosure percentages than the national average.
New Jersey has one of the highest foreclosure rates in the country - 6 percent - second only to Florida. Between June 2012 and June 2013, more than 3,400 homes went into foreclosure in New Jersey. Rates rose statewide marginally from 6.04 percent to 6.19 percent, however, the Newark area's 7.03 percent foreclosure rate fell to 6.89 percent.
"The improvement is broad-based," Nallthambi said. "The housing market is clearly on the mend, but we expect the ultimate conclusion of the present housing down cycle to be another several years away."
Contact The Federal Savings Bank to inquire about your eligibility for first time home buyer programs and other home financing options.