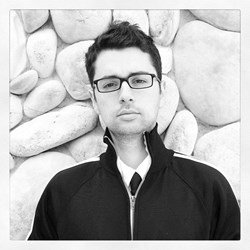 Boston, MA (PRWEB) September 05, 2013
Catalyst, a leading search engine marketing firm, announced today that the firm will participate in SES San Francisco next week. The agency will share best practices during the session: Developing an Integrated Social-Search Strategy.
Summer may be over, but the grill is still hot! Catalyst plans to heat things up at SES San Francisco next week. The agency will share its knowledge and expertise during SES San Francisco, a conference and expo series for marketing and advertising professionals.
Considered thought leaders in the industry, Catalyst specializes in developing digital marketing solutions for Fortune 500 companies. The agency's Director of SEO Innovation, Dan Cristo, (@dancristo) will participate in a panel discussion at SES entitled: Developing an Integrated Social-Search Strategy. During this session, Cristo will explain the dynamic that exists between search and social, why it's important to integrate the two channels, and the "secret sauce" necessary to make it happen.
Specifically, Cristo will help marketers understand how content strategy impacts the search and social relationship, what a successful content strategy looks like, and best practices to develop one. Cristo will also discuss the social signals important to search rankings, how to improve them, and the tools and methodologies needed to measure success. Attendees will walk away from this session feeling informed and empowered, and ready to make their search and social sizzle!
"The social sphere is on fire now," said Dan Cristo, Director of SEO Innovation for Catalyst. "And brands are scrambling to participate in it. That's great, but many don't realize the dynamic that exists between SEO and social media. Because of that, they are missing out on a lot of opportunities."
Cristo explained, "For example, many marketers don't realize that their content strategy can impact their organic search traffic because of the quality signals it creates with the search engines. In turn, those signals can affect their content ranking, which then impacts their ability to amplify their efforts and drive social engagement. In other words, search and social are very much interconnected. My goal is teach marketers how to capitalize on that relationship."
Marketers interested in further exploring the search and social dynamic are encouraged to download Catalyst's ebook on the topic: Mastering the Art of Social SEO.
Moderated by Danny Goodwin, Associate Editor, Search Engine Watch, the session takes place on the first day of the conference, Wednesday, September 11th, from 11:45am – 12:45pm, at the Marriott Marquis in San Francisco. Dave Lloyd, Sr. Manager, Global Search Marketing, Adobe, will also participate in the panel discussion as a speaker.
"Marketers need to recognize that the boundaries in digital are beginning to disappear and that integration is a must," said Beth LeTendre, CEO, Catalyst. "It is critical that they understand the interrelated nature of SEO and social, how they can influence one another, and how that dynamic can help or hurt their brand. The relationship between these channels underscores why businesses can no longer afford to think about digital marketing in silos."
About Catalyst
Catalyst, a pioneer in search engine marketing since 1998, is renowned for developing strategic digital marketing solutions for Fortune 500 brands. The firm is the search agency of record for many of the world's top companies. Headquartered in Boston with offices in New York, Chicago, Seattle, Toronto, and Montreal, Catalyst serves numerous B2B and B2C clients in a variety of industries. The search engine marketing firm prides itself on being THE Search Innovator of the industry. Catalyst's offerings include: search engine optimization (SEO), paid search marketing (PPC), social SEO, content strategy, digital asset optimization, mobile search, e-retail optimization, local search optimization, global search, and competitive reporting. Catalyst is a wholly owned subsidiary of WPP, and is part of GroupM. For more information about Catalyst, please visit http://www.catalystsearchmarketing.com.