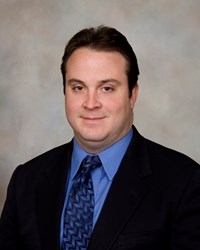 DeKalb, IL (PRWEB) September 06, 2013
Sinus pain that lasts less than two weeks and is associated with a cold or allergy attack can usually be treated with over-the-counter medications that provide relief of symptoms. But if you experience sinus pain that won't quit, along with coughing, fatigue, and an all-over feeling of illness, you probably need to see a doctor. You may be one of more than 37 million adults diagnosed with sinusitis each year in the United States. The Centers for Disease Control and Prevention estimates that sinusitis affects about 14 percent of adult Americans who spend millions of dollars on medications trying to find relief. The pain of sinusitis can cause absence from work, difficulty sleeping, and sometimes can last for weeks.
Kishwaukee Hospital in DeKalb is among one of the first hospitals in Illinois to own and operate a new medical device, Acclarent Cyclops, a state-of-the-art surgical scope used to treat difficult sinus conditions more effectively and efficiently than conventional tools.
Otolaryngologist Joseph M. Scianna, MD, has been using the scope in his sinus procedures since earlier this year.
"This innovative scope allows us to rotate our view into the nose and inside the sinuses by 90 degrees to each side, which allows the surgeon an exceptional field of view – it's like peripheral vision," he said. "The improved visualization during sinus surgery helps us resolve issues more quickly and easily."
The device allows surgeons to see every view imaginable of the sinus anatomy. It can verify CT scans visually, see around corners to optimize surgery, and does the job it can otherwise take three or four scopes to perform.