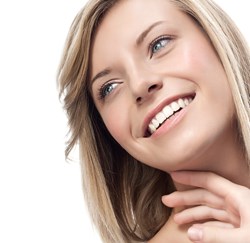 I want all of my patients to feel comfortable and confident throughout the entire cosmetic surgery experience.
Newport Beach, CA (PRWEB) September 05, 2013
Dr. Kevin Sadati knows that Orange County patients want to work with the best facial plastic surgeons in the industry, but he recognizes that not everyone knows how to find a qualified rhinoplasty physician. In order to assist patients in their search, Dr. Kevin Sadati launched a new website that can be found at TopRhinoplastyPhysicians.com.
TopRhinoplastyPhysicians.com was designed to be a leading resource for any patient in Newport Beach interested in the rhinoplasty procedure. This popular cosmetic surgery alters the appearance of the nose, but patients need to understand the importance of working with an expert for this particular operation.
"Many inexperienced cosmetic surgeons feel that there is a one-size-fits-all approach to the nose job," noted Dr. Kevin Sadati. "When a facial plastic surgeon has this attitude, the results can be disastrous. As an expert with more than 10 years of experience performing this procedure, I recognize that every patient deserves individual attention and customized results."
Patients who visit TopRhinoplastyPhysicians.com will find a variety of resources at their disposal. For instance, patients can peruse a variety of articles about the different types of rhinoplasty procedures, as well as articles that outline the best ways to find an expert facial plastic surgeon to perform their surgery. Whether a patient wants more information about the teenage rhinoplasty procedure and the minimum age requirements, or a patient is looking into the male rhinoplasty procedure, they will find all of the information they need and more at TopRhinoplastyPhysicians.com.
In addition, patients can visualize their own results by utilizing the Nose Simulator on TopRhinoplastyPhysicians.com. This unique tool allows patients to use their own photographs and see the result of a possible nose job. Patients also can get a feel for Dr. Kevin Sadati's work by browsing the Before and After Photo Gallery of previous patients who have worked with this expert facial plastic surgeon.
"I want all of my patients to feel comfortable and confident throughout the entire cosmetic surgery experience," explained Dr. Kevin Sadati. "This starts by providing all prospective patients with high-quality resources, and continues by giving them the support they need before, during and after the operation."
After patients have completed their research, the next step is to visit Dr. Kevin Sadati's office. All patients who are interested in the rhinoplasty cosmetic surgery are welcome to set up a free cosmetic consultation appointment, where they will meet with Dr. Kevin Sadati in person and discuss their goals for the procedure. Dr. Kevin Sadati will create a surgical plan that fits both their needs and wants, and address any questions and concerns that they have at the time of the appointment. This customized consultation process has earned Dr. Kevin Sadati the reputation of being one of the most down-to-earth and approachable rhinoplasty experts in the area.
For more information about the innovative website TopRhinoplastyPhysicians.com and to find out more about Dr. Kevin Sadati's Orange County practice, contact his office today.